Filter Products

By Price

BrandBrands
£
2
.
2
6
Today's Best Lead Prices
per Kg ex vat
For Bulk Orders Call 01752 692 760
1 - 249kg£2.42kg
250 - 499kg£2.40kg
500 - 999kg£2.37kg
1000kg+£2.26kg
GRP Corner Trim

At Roofing Superstore our choice of flat roof materials includes everything you need to create a long-lasting, weather proof flat roof that performs and looks good too. Including fibreglass roof kits, torch-on felt, and liquid rubber products, everything you need for flat roofing is in one place. Whether you're repairing a flat roof or laying a new one from scratch, you'll find all the materials you need here. Looking for pitched roof materials? You'll find pitched roofing products here
For a perfect finish to your fibreglass roofing project, choose this superb universal extended corner. We're proud to bring you this tried-and-tested product at our famously competitive prices. Looking for something specific? If you can't find it here, give our friendly customer services team a call on 01752 692760 and they'll be glad to help you.
...Read more
Products in GRP Corner Trim:
Showing 1-3 of 3 products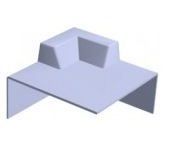 Fibreglass Universal External Corner (C1)
from £11.40 ex vat
More
Buy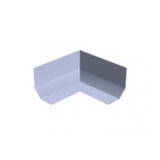 C3 Internal Corner for D260 Wall Fillet Trim
from £11.15 ex vat
More
Buy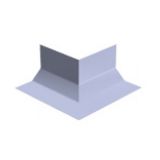 C3 External Corner for D260 Wall Fillet Trim
from £11.15 ex vat
More
Buy
Showing 1-3 of 3 products
Page 1 of 1