Filter Products

By Price

BrandBrands
£
2
.
4
6
Today's Best Lead Prices
per Kg ex vat
For Bulk Orders Call 01752 692 760
1 - 249kg£2.63kg
250 - 499kg£2.61kg
500 - 999kg£2.57kg
1000kg+£2.46kg
Easyflash Red Lead Alternative
EasyFlash® is available in an attractive shade of red, and we're proud to be able to bring you this universal flashing at competitive prices.
Check out the links below to find out more about this innovative product and order lengths of flashing to suit your project. And don't forget to pick up some compatible sealant to complete your roofing project with a high quality finish.
Do you need to talk about your project before placing your order? Feel free to call our friendly team on 01752 692760, they'll happily help.
...Read more
Products in Easyflash Red Lead Alternative:
Showing 1-1 of 1 products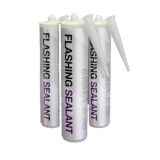 HP Flashing Sealant for EasyFlash and Wakaflex - 310ml
from £10.43 ex vat
More
Buy
Showing 1-1 of 1 products
Page 1 of 1