Filter Products

By Price

BrandBrands
£
2
.
4
7
Today's Best Lead Prices
per Kg ex vat
For Bulk Orders Call 01752 692 760
1 - 249kg£2.61kg
250 - 499kg£2.60kg
500 - 999kg£2.57kg
1000kg+£2.47kg
Wakaflex Brown Alternate Lead Flashing
We also stock Wakaflex® in a neutral shade of brown to match your project. This lead-free alternative is becoming more and more popular, thanks to its versatility and ease of use.
Click the links below to order lengths of Wakaflex® in sizes to suit your roofing project. Plus stock up on HP flashing sealant to ensure a perfect finish.
Want some advice or need to check details? Call our knowledgeable team on 01752 692760 and they'll have all the information you need.
...Read more
Products in Wakaflex Brown Alternate Lead Flashing:
Showing 1-1 of 1 products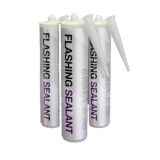 HP Flashing Sealant for EasyFlash and Wakaflex - 310ml
from £9.68 ex vat
More
Buy
Showing 1-1 of 1 products
Page 1 of 1