£
2
.
4
7
Today's Best Lead Prices
per Kg ex vat
For Bulk Orders Call 01752 692 760
1 - 249kg£2.61kg
250 - 499kg£2.60kg
500 - 999kg£2.57kg
1000kg+£2.47kg
Self-Cleaning

For low-maintenance windows, Fakro's self-cleaning glazing prevents water staining and minimises dirt collection.
Individually priced on application, this fully double-glazed self-cleaning glass is a must have for busy households.
Want some advice or need to check something? Call our knowledgeable team on 01752 692760 and they'll have all the information you need.
...Read more
Products in Self-Cleaning:
Showing 1-1 of 1 products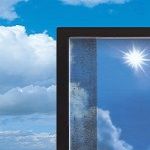 Self-Cleaning Glass
from POA
More
POA
Showing 1-1 of 1 products
Page 1 of 1