£
2
.
2
6
Today's Best Lead Prices
per Kg ex vat
For Bulk Orders Call 01752 692 760
1 - 249kg£2.42kg
250 - 499kg£2.40kg
500 - 999kg£2.37kg
1000kg+£2.26kg
Tinted

Available in a choice of either blue, brown, grey and green, Fakro's tinted glazing is a great way of limiting sunlight in a living space.
Made with toughened glass and with a low-emission coating on the inside pane, these double-glazed roof windows are just the ticket.
If you aren't sure which product is right for your project, give our customer service team a call on 01752 692760 and they'll gladly talk you through it.
...Read more
Products in Tinted:
Showing 1-1 of 1 products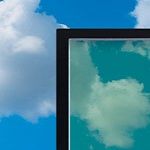 Tinted Glass
from POA
More
POA
Showing 1-1 of 1 products
Page 1 of 1