Filter Products

By Price

BrandBrands
£
2
.
4
7
Today's Best Lead Prices
per Kg ex vat
For Bulk Orders Call 01752 692 760
1 - 249kg£2.61kg
250 - 499kg£2.60kg
500 - 999kg£2.57kg
1000kg+£2.47kg
Dektite Multicable Solar Flashing
Dektite's multicable solar flashing offers you complete versatility to complete your project to the highest standards.
Available in both aluminium and Nu-Lead, this superb product is brought to you at Roofing Superstore's great prices.
Do you need to talk about your project before placing your order? Feel free to call our friendly team on 01752 692760, they'll happily help.
...Read more
Products in Dektite Multicable Solar Flashing:
Showing 1-2 of 2 products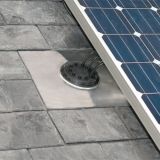 Dektite Aluminium Multicable Solar Flashing - Black EPDM
from £15.38 ex vat
More
Buy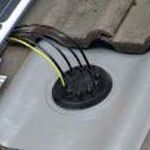 Dektite NuLead Multicable Solar Flashing - Black EPDM
from £28.06 ex vat
More
Buy
Showing 1-2 of 2 products
Page 1 of 1