Filter Products

By Price

BrandBrands
£
2
.
4
6
Today's Best Lead Prices
per Kg ex vat
For Bulk Orders Call 01752 692 760
1 - 249kg£2.63kg
250 - 499kg£2.61kg
500 - 999kg£2.57kg
1000kg+£2.46kg
PAL Group
PAL Group's superb rigid roofing felt support tray is relied upon throughout the industry for its immediate and cost-efficient solution.
Click below to find out more and place your order for this superb eaves guard/eaves protector product.
If you need some assistance before placing your order, give our friendly customer service team a call on 01752 692760. They will be happy to help.
...Read more
Products in PAL Group:
Showing 1-1 of 1 products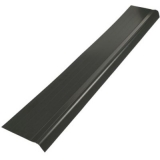 Rigid Roofing Felt Support Tray (Eaves Guard / Eaves Protector) - 1.5m
from £0.92 ex vat
More
Buy
Showing 1-1 of 1 products
Page 1 of 1