Filter Products

By Price

BrandBrands
£
2
.
4
6
Today's Best Lead Prices
per Kg ex vat
For Bulk Orders Call 01752 692 760
1 - 249kg£2.63kg
250 - 499kg£2.61kg
500 - 999kg£2.57kg
1000kg+£2.46kg
Melbourn
Marley's innovative Melbourn interlocking roof slate is available in smooth grey to lend a premium, durable finish to your tiling project.
We've also got all the accessories you need to complete the job with ring shank slate nails, slate eave clips, verge and valley clips, and interlocking roof slate and half for a pristine finish.
If you aren't sure which product is right for your project, give our customer service team a call on 01752 692760 and they'll gladly talk you through it.
...Read more
Products in Melbourn:
Showing 1-1 of 1 products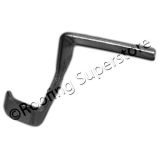 Marley Melbourn Slate Eave Clip - S50023
from £0.45 ex vat
More
Buy
Showing 1-1 of 1 products
Page 1 of 1