Filter Products

By Price

BrandBrands

Colour
£
2
.
2
6
Today's Best Lead Prices
per Kg ex vat
For Bulk Orders Call 01752 692 760
1 - 249kg£2.42kg
250 - 499kg£2.40kg
500 - 999kg£2.37kg
1000kg+£2.26kg
Pewter Grey
Choose Tapco's synthetic slate in this subtle finish of pewter grey, perfect for finishing a host of roofscape styles.
We've got all the extras you need such as galvanised clout roofing nails, ridges and hips, dry verges and much, much more.
Want some advice or need to check details? Call our knowledgeable team on 01752 692760 and they'll have all the information you need.
...Read more
Products in Pewter Grey:
Showing 1-1 of 1 products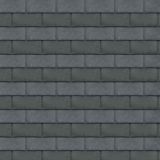 Tapco Synthetic Slate - Pewter Grey (804) (Pack of 25)
from £43.06 ex vat
More
Buy
Showing 1-1 of 1 products
Page 1 of 1