Filter Products

By Price

BrandBrands

Colour
£
2
.
2
6
Today's Best Lead Prices
per Kg ex vat
For Bulk Orders Call 01752 692 760
1 - 249kg£2.42kg
250 - 499kg£2.40kg
500 - 999kg£2.37kg
1000kg+£2.26kg
Brick Red
Tapco's revolutionary eco slates are also available in a rich shade of brick red, perfect for a host of applications.
Click through below to find out more about Tapco's slates, and check out a host of supporting products such as RidgeMaster Plus vent inserts and vent slate adaptors.
If you need some assistance before placing your order, give our friendly customer service team a call on 01752 692760. They will be happy to help.
...Read more
Products in Brick Red:
Showing 1-1 of 1 products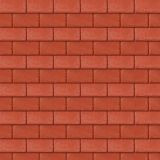 Tapco Synthetic Slate - Brick Red (709) - Pack of 25
from £43.59 ex vat
More
Buy
Showing 1-1 of 1 products
Page 1 of 1