Filter Products
£
2
.
4
7
Today's Best Lead Prices
per Kg ex vat
For Bulk Orders Call 01752 692 760
1 - 249kg£2.61kg
250 - 499kg£2.60kg
500 - 999kg£2.57kg
1000kg+£2.47kg
Cornish Slate
Choose Cornish slate for a timeless finish to your roofscape, with the additional benefits of superb durability and longevity.
Click the links below to discover more about Trevillet Cornish slate and Delabole Cornish slate, and place your order today!
If you need some assistance before placing your order, give our friendly customer service team a call on 01752 692760. They will be happy to help.
...Read more
Products in Cornish Slate:
Showing 1-1 of 1 products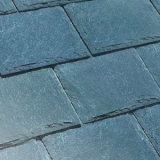 Delabole Slate - 14 inch x 8 inch
from £3.08 ex vat
More
Buy
Showing 1-1 of 1 products
Page 1 of 1