Filter Products

By Price

BrandBrands
£
2
.
2
6
Today's Best Lead Prices
per Kg ex vat
For Bulk Orders Call 01752 692 760
1 - 249kg£2.42kg
250 - 499kg£2.40kg
500 - 999kg£2.37kg
1000kg+£2.26kg
Klober
You know you can depend on Klober to help you finish your project to the very best standards.
We're extremely pleased to bring you their superb Permo Frame membrane, designed specifically for use on timber and steel-framed walls. Click the links to find out more.
Do you need to talk about your project before placing your order? Feel free to call our friendly team on 01752 692760, they'll happily help.
...Read more
Products in Klober:
Showing 1-2 of 2 products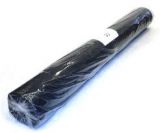 Klober Permo Frame - Anthracite (50m x 1.5m)
from £64.52 ex vat
More
Buy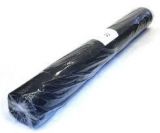 Klober Permo Frame - Anthracite (100m x 2.7m)
from £124.71 ex vat
More
Buy
Showing 1-2 of 2 products
Page 1 of 1