Filter Products
£
2
.
4
7
Today's Best Lead Prices
per Kg ex vat
For Bulk Orders Call 01752 692 760
1 - 249kg£2.61kg
250 - 499kg£2.60kg
500 - 999kg£2.57kg
1000kg+£2.47kg
Venetian Blinds

A venetian blind instantly adds a contemporary flavour to a living space and this VELUX range of blackout blinds is just the job.
Available either as a manual roller or electrically operated blind, these white venetian blinds are easy to install and at these prices, you'll not find better value for money.
If you aren't sure which product is right for your project, give our customer service team a call on 01752 692760 and they'll gladly talk you through it.
...Read more
Products in Venetian Blinds:
Showing 1-1 of 1 products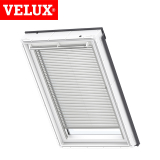 VELUX Manual Venetian Blind PAL PK10 7001 - White
from £79.91 ex vat
More
Buy
Showing 1-1 of 1 products
Page 1 of 1