Filter Products

By Price
£
2
.
4
6
Today's Best Lead Prices
per Kg ex vat
For Bulk Orders Call 01752 692 760
1 - 249kg£2.63kg
250 - 499kg£2.61kg
500 - 999kg£2.57kg
1000kg+£2.46kg
Pleated Blinds
Install a VELUX pleated blind in your home using the unique 'Pick & Click!' system to create instant colourful light effects in your living space.
The translucent fabric allows you to diffuse and soften any light coming into a room and the anodized aluminium on the top cover and side channels provides extra durability, making these slimline 'flying' pleated blinds a household essential.
Want some advice or need to check something? Call our knowledgeable team on 01752 692760 and they'll have all the information you need.
...Read more
Products in Pleated Blinds:
Showing 1-1 of 1 products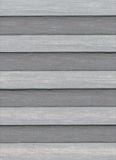 VELUX Manual Pleated Blind FHL 102 1000 Grey
from £58.45 ex vat
More
Buy
Showing 1-1 of 1 products
Page 1 of 1