Filter Products

By Price

BrandBrands
£
2
.
2
7
Today's Best Lead Prices
per Kg ex vat
For Bulk Orders Call 01752 692 760
1 - 249kg£2.43kg
250 - 499kg£2.41kg
500 - 999kg£2.38kg
1000kg+£2.27kg
Wakaflex Red Alternate Lead Flashing
The increasingly popular range of Wakaflex® lead-free flashing is also available in an attractive shade of red.
Browse the links below to find out more about this innovative, lead-alternative flashing and order rolls to suit the scale of your project. And don't forget to stock up on the compatible flashing sealant for a long-lasting finish.
If you need some assistance before placing your order, give our friendly customer service team a call on 01752 692760. They will be happy to help.
...Read more
Products in Wakaflex Red Alternate Lead Flashing:
Showing 1-1 of 1 products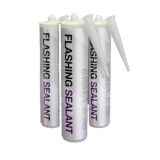 HP Flashing Sealant for EasyFlash and Wakaflex - 310ml
from £10.43 ex vat
More
Buy
Showing 1-1 of 1 products
Page 1 of 1