The cost of a roof depends heavily on the cost of roof tiles that are chosen. The price of concrete roof tiles and the price of clay roof tiles all vary depending on colour, profile, size and occasionally popularity too. Use our table of contents below to jump to the brand and material of the roof tile you're looking to purchase to find out the roof tile price. This can be used to make a comparison between the price of concrete or clay roof tiles or to simply find the cheapest option for a roof refurbishment.
---
Table of contents:
---
Concrete Roof Tile Prices
Our sales team often get asked 'how much are roof tiles?', but this depends on what roof tiles you choose. In each of the brand tables below is the cost of concrete roof tiles that our customers can pick from. Concrete roof tile prices depend on the brand, the profile of the tile and sometimes the colour too. Most brands have a 'core range' of low-priced concrete roof tiles followed by moderately priced roof tiles and then their high-tier more expensive roof tiles. Use the tables below to find the ex-VAT price of concrete roof tiles and use our 'How many roof tiles do I need?' page to find out the average amount of tiles you need for a certain sized roof on our most popular tile ranges.

Marley Eternit Concrete Roof Tile Prices
Marley Eternit concrete roof tiles prices vary drastically across the range. With over 10 types of tiles to choose from in the concrete range alone, you can pick a price point that suits your budget. Marley concrete tiles offer proven high performance and longevity with options from slate-like roof tiles to terracotta-coloured traditional tiles and eco-friendly weathered-look tiles. The prices of Marley Eternit concrete roof tiles are below.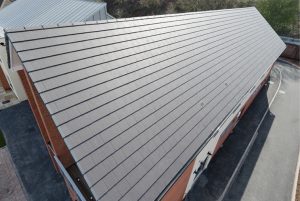 ---
Redland Concrete Roof Tile Prices
Redland concrete roof tiles are known for their quality and reliability. Stunning roofs can be tiled at great speeds with Redland concrete roof tiles from any of their large range. Redland roof tile prices vary depending on colour, size and the profile of the tile, just like most ranges. Some of these tiles are only available in pallet quantity and this is reflected in the Redland tiles prices table below.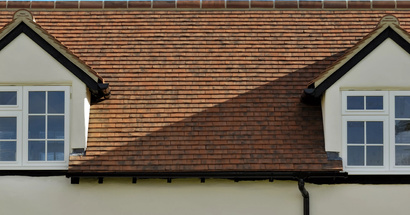 ---
Forticrete Concrete Roof Tile Prices
As one of the UK's leading names in architectural masonry, Forticrete's concrete roof tiles can be found up and down the UK on many roofs. The quality of their manufacture, and the accompanying dry fix products that require minimal maintenance, make Forticrete a firm favourite. Plain tiles, pantiles, slate-style concrete roof tiles and a whole range of profiles and interlocking tiles make up Forticrete's offering. Listed below are Forticrete's concrete roof tile prices.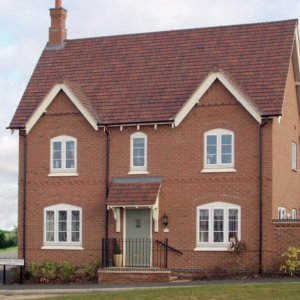 ---
Delta Concrete Roof Tile Prices
Delta concrete roof tiles are manufactured by Repco Roof Tiles who have been manufacturing replica tiles of those that have been discontinued for over 25 years. Delta concrete roof tiles are discontinued Redland Delta tiles which are still ever-popular in the UK roofing market. Their range includes reclaimed, weathered Delta tiles and new Delta tiles too. You'd be surprised at how affordable reclaimed roof tiles prices are.
---
Clay Roof Tile Prices
As well as a comprehensive and large range of concrete roof tiles, customers at Roofing Superstore can opt for clay roof tiles too. Below are pricing tables for every clay roof tile price. These prices will be updated every 24 hours so they're pretty useful for tradespeople and even homeowners to compare the prices of different roof tiles, particularly helpful if the choice between two tiles is too difficult! Please note that some of these clay roof tile prices will be for pallet quantities only so it's worth checking. Clay roof tile prices vary drastically depending on the manufacturer and the type of tile so this pricing guide should give you more of an idea of what you can expect to spend re-roofing with clay roof tiles.
---
Marley Eternit Clay Roof Tile Prices
Marley Eternit manufactures clay roof tiles in a variety of colours that all boast fantastic quality and style. Marley Eternit clay roof tile prices fluctuate across the range so there's an aesthetic Marley Eternit clay roof tile for any budget and any roof. From traditional profile and colour finishes to more contemporary styles, Marley Eternit clay roof tiles boast a 'Very Good' rating for one of the key elements in sourcing construction materials responsibly.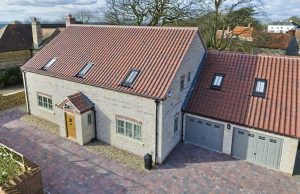 ---
Sandtoft Clay Roof Tile Prices
Sandtoft offers an attractive range of clay roof tiles that includes interlocking tiles, pantiles, plain tiles and double Roman tiles. From Roofing Superstore we offer 6 Sandtoft clay roof tile profiles from smooth, untextured finishes to rougher, textured finishes. Choose the look which suits you best using our guide to Sandtoft tile prices.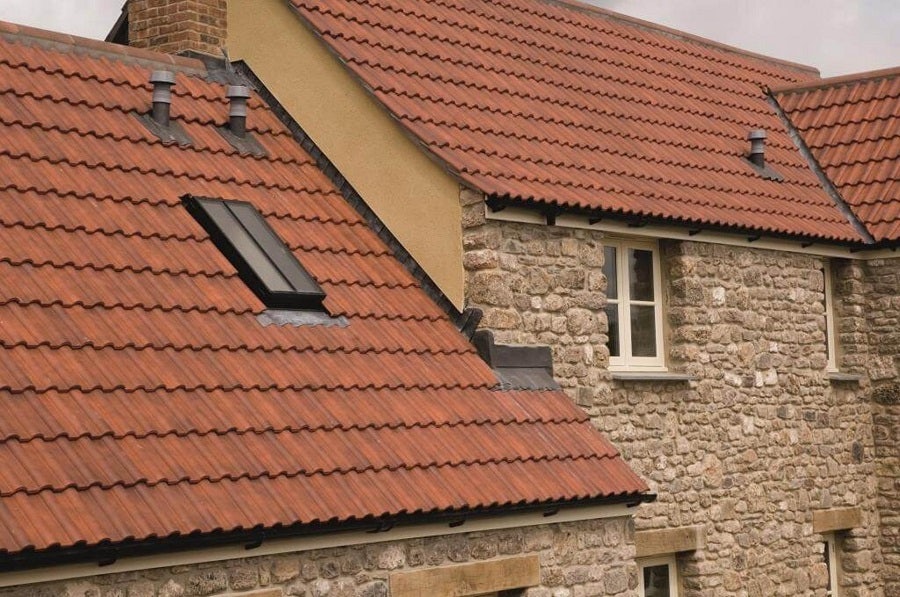 ---
Dreadnought Clay Roof Tile Prices
Dreadnought has been making clay roof tiles in Britain since 1805, under the same family management since 1902. Dreadnought clay roof tiles now come in over 20 colours, which offer customers variations on weathering effects and textures too. The huge variety across clay roof tile range means that there's a range of price points throughout. Different colours for Dreadnought are priced differently so in this pricing table we've listed the lowest price in each range.
---
Redland Clay Roof Tile Prices
Over 90 years of manufacturing expertise goes into making every one of Redland's clay roof tiles and for fans of quality, durable and stunning roof tiles, there are 7 profiles to choose from when opting for Redland. Each profile offers a selection of colours and finishes, including textured, brindle and weathered. Some Redland clay roof tiles are only available in pallet quantities so the Ex. VAT price of these reflects this, as this price is shown per pallet, not per tile.
---
Spicer Clay Roof Tile Prices
Spicer Tiles manufactures authentic handmade clay tiles and their fittings, and they've been doing this for 50 years. The family-run business applies years of experience to make stunning, traditional tiles, even manufacturing relatively rare peg tiles. Spicer manufacturers only a finite amount of clay roof tiles per month and each batch produces a unique look. Spicer handmade clay roof tile prices are extremely reasonable for the level of quality and true craftsmanship that goes into each batch. Find out more below.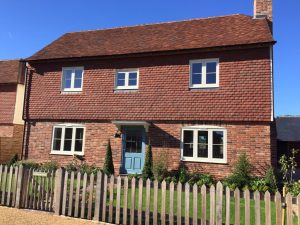 | Tile | Ex. VAT Price From |
| --- | --- |
| Spicer Hanbury Clay Tiles | Not available |
| Spicer Clay Tiles | Not available |
---
How can I be sure that I've got the best price for roof tiles?
The best way to ensure that you're getting the best possible price from us for your concrete or clay roof tiles is to phone us or email us for a quote. Our quotes are free, with no pressure and can be emailed directly to you. Simply tell us what tile you're after and how many you'd like to order. Our tiles typically get cheaper per tile the more you order, so ordering the entire roof at once will work out cheaper for you than buying batches. It's pertinent to check with us too if tile blends come in batches as ordering separate batches might mean there are inconsistencies in weathering or colour. Contact us on 01752 692 760 or email us on sales@roofingsuperstore.co.uk for a quote.
Was this guide useful?
Let us know if you liked the post. That's the only way we can improve.
Thanks for rating this article.
Mentioned in this project guide: