The practical answer to the question 'Why is loft insulation needed?' is that insulation will help to regulate the temperature of a property. The property will be cooler in hot weather and warmer when it is cold. This means improved comfort for anyone inside the building, a healthier home/workplace and reduced energy consumption, therefore lower energy bills.
Did you know that approximately 25% of heat loss in a home is through its roof? Around 35% of heat is lost through the walls. The remaining heat loss (40%) is through a combination of windows, doors and floors. Just 10cm of loft insulation can reduce heat loss by up to 75%. And yet, many property owners would be inclined to spend (significantly more) money on double-glazed windows with the promise of keeping in the heat, than they would on upgrading their insulation.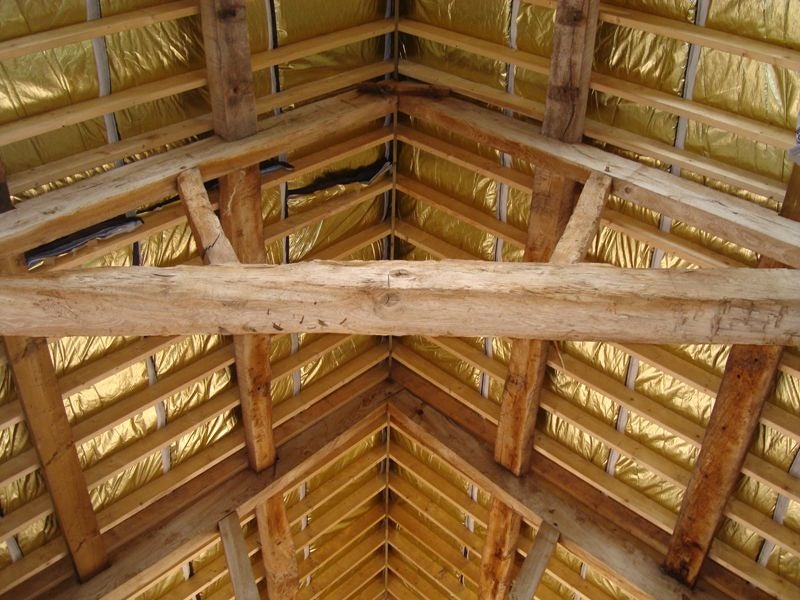 ---
Table of contents:
---
Why is loft insulation needed?
Loft insulation is one of the easiest and most cost-effective ways to improve the energy efficiency of a property. Compared to other ways of achieving reduced energy consumption, upfront costs are low. Insulation materials can last for up to 40 years, requiring little or no maintenance.  A competent DIYer can also do this job themselves (providing it isn't a flat roof, the joists are regular, there are no damp issues and there is easy access). This can therefore save money on installation costs too (please note: if there is any reason at all you are unsure about installing loft insulation yourself, we recommend speaking with a professional).
Cost benefits of loft insulation
Once the insulation is installed, appliances for heating and cooling purposes will be needed less. This means that the initial outlay can often be recovered within as little as two years or less*.
*The Energy Saving Trust estimates the cost of insulation in a typical residential property is between £285 and £395. Typical savings are then estimated between £120 and £225 per year.
There may be financial assistance available for insulating a property. Check online to see if there are any schemes available in your local area.
Environmental benefits of loft insulation
Using less energy in a property will have a lower environmental impact. Loft insulation will help to reduce carbon footprint, as well as reduce chemicals that are released from air conditioning units into the environment. There are materials available for loft insulation purposes that also use recycled products (recycled plastic bottles for example) or there are natural insulation alternatives (such as sheep's wool or hemp).

Was this guide useful?
Let us know if you liked the post. That's the only way we can improve.
Thanks for rating this article.
Mentioned in this project guide: