There are many types of roof tile that buyers can choose from for their new pitched roof thanks to versatile materials, a great variety of profiles, and a choice of colours and finishes. Whether it's a textured metal sheet that gives a tile effect, or a very traditional Welsh slate roof, each type of roof tile boasts a series of benefits that appeal differently to different people. Slate for example can require some maintenance to ensure moss doesn't build up but clay tiles require little maintenance at all throughout their expected lifespan. We've covered briefly the benefits and the points that appeal to buyers below and included prices that most available tile types start from to give an idea of the price difference between different roof tile types.
---
Table of contents:
---
Natural slate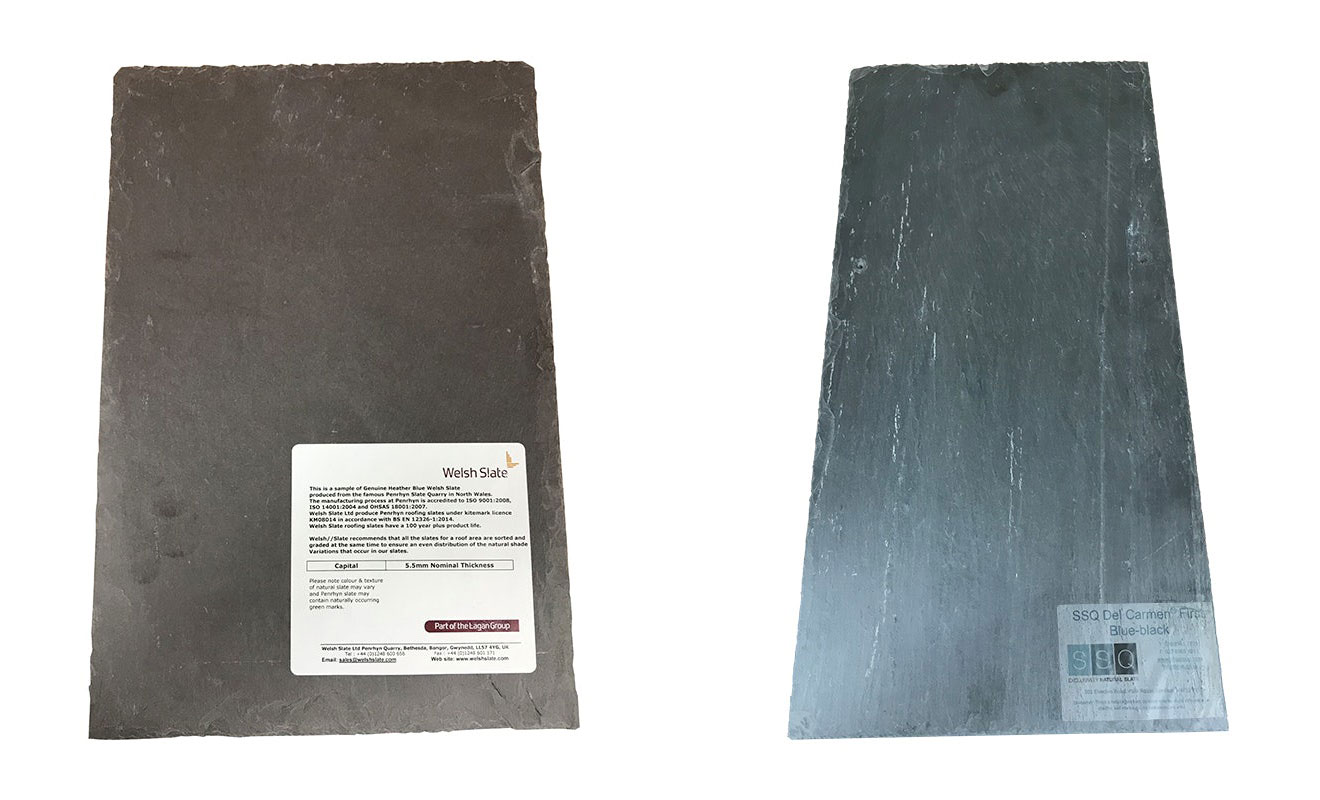 Mined from quarries all over the world, natural slate surprisingly offers a choice of colours, styles and finishes. Some slate quarries produce a greyer colour whilst others produce a blueish tone or a grey/green hue. You can see from the image to the right that natural slate can look wildly different from one quarry to the next.
This type of roof tile is a traditional sort that looks at home anywhere, especially on listed buildings and in conservation areas. Several types of natural roofing slate are signed off by Historic England and Historic Scotland as approved for use on listed buildings.
---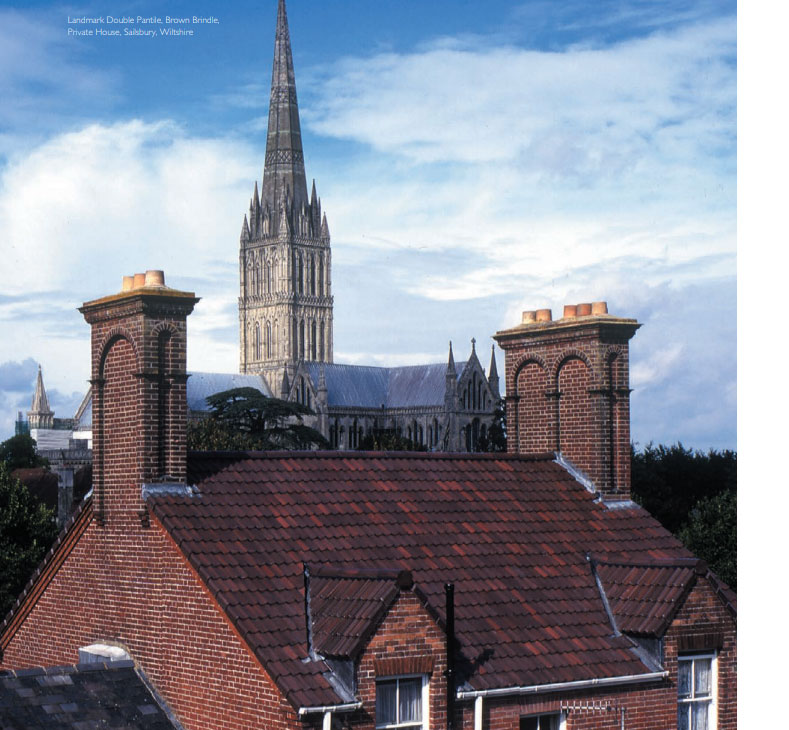 Concrete tiles
Concrete roof tiles come in so many different profiles and styles that it is easy to fall into a trap of being unable to choose which you prefer! From Marley, Redland and Forticrete, these types of roof tiles have a long life span with most manufacturers claiming at least a 50-year life expectancy but expecting them to last longer still. Concrete roof tiles also boast the advantage of being very low-cost and the tiles paying for themselves thanks to their life span.
---
Clay tiles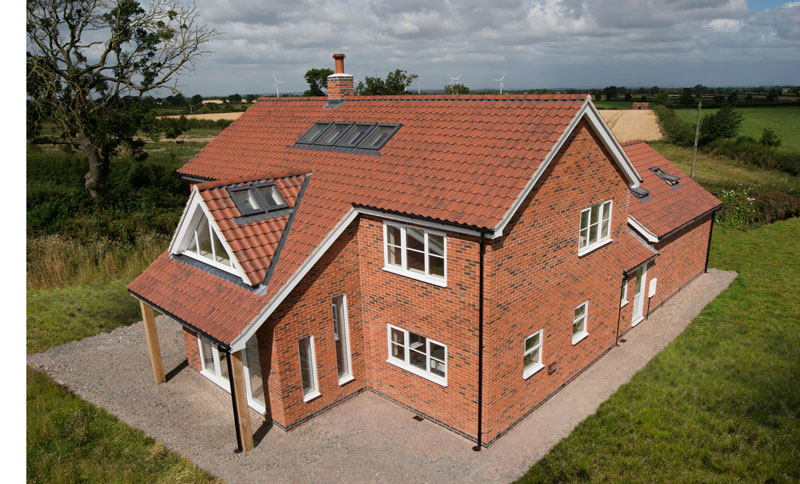 Clay tiles are a favourite for roofs all over the UK as they're a reliable, traditional and low-maintenance roof tile that's inexpensive for the life span and looks of the finished roof.  Clay items that are thousands of years old are found buried underground all of the time so clay roof tiles are more than capable of sitting durable and reliable on a domestic roof.
They're less susceptible to breakages during installation like slate and they tend to have a longer life than concrete too. There are however fewer options for colour and profile than concrete so that's something to consider.
---
Man-made slate tiles
Man-made slate tiles are often made from fibre cement or from recycled materials like plastic. Man-made slate has the advantage of being easier to work with than slate as it's harder to break and install incorrectly. It's a flexible and versatile type of roof tile that is lightweight and takes around half the time to install when compared to a natural slate roof.
There's also no waste and no maintenance as no moss will grow on a 'fake slate'. Man-made slate tiles still boast the stunning finish of natural slate without the expense and fuss of slate.
---
Metal roof tiles
Metal roof tiles more often than not come in strips. These strips are essentially sheets of 'tiles' that give the illusion of individually made and installed tiles when in actuality it's just a series of metal strips. These types of 'roof tiles' can give the effect of a textured tiled roof for a fraction of the cost. These types of roof tiles can be installed down to a much lower pitch than conventional tiles and also boast a long life span. Metal roof tiles can be a lighter alternative than concrete or clay tiles for example, but it's worth checking if the chosen metal roof tiles can be installed to building regulations on a domestic property as some are only suitable for outbuildings and non-residential structures.

Was this guide useful?
Let us know if you liked the post. That's the only way we can improve.
Thanks for rating this article.
Mentioned in this project guide: