Cladding is becoming an increasingly popular building material for use on new builds and renovation projects, and here at Roofing Superstore, we have a wide range of uPVC fascia and cladding products to choose from, all at our famously competitive prices. Choose from well-known and popular brands including Freefoam, Ariel Plastics, and Envirobuild and feel free to get in touch if you have any questions or queries.
---
Table of contents:
---
In construction, what is cladding?
Cladding is the term used to describe a layer of material that is applied to a building or surface, often to provide extra protection or coverage.
What is cladding used for?
Cladding is often used as a facing material on buildings, with a range of benefits. Originally, cladding was used on walls of buildings to add protection against weather conditions, such as rain and moisture, strong winds and temperature fluctuation.
However, more recently, cladding has become popular in improving the overall aesthetics of a building, providing a quick method of completely transforming the exterior of a home. Due to advances in technology, cladding is available in a wide range of materials and designs, meaning that there are almost endless choices of cladding that can be used on your building.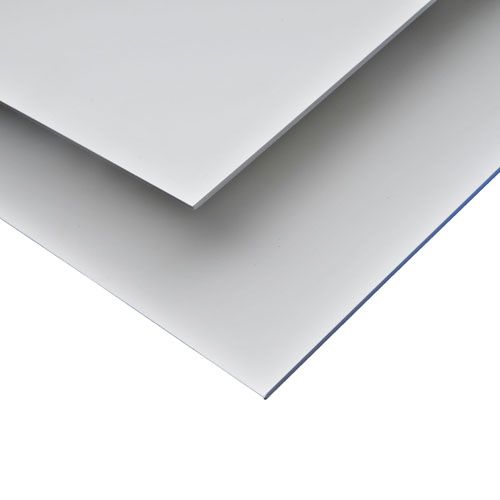 As well as improving aesthetics and weather protection, cladding is also a good way of improving the thermal insulation of the property. By installing cladding around the external walls of a property, it is much harder for heat to escape, meaning that heat is retained and the overall building is kept warmer in cooler times. This not only improves comfort but also reduces utility bills as less heating is required.

Different types of cladding
What is brick cladding?
Brick cladding, or brick slip cladding, is a form of cladding that is made from brickwork. Brick cladding is a great alternative to more traditional bricklaying, making the installation of external brickwork much quicker and easier, making it possible for use on high-rise buildings and other larger projects where traditional bricklaying is far too time-consuming.
What is aluminium cladding?
Aluminium cladding is growing in popularity for exterior building cladding in order to create a building façade that is durable and long-lasting. Aluminium cladding is lightweight for a metal, weighing only about a third of the weight of steel, but is still strong and durable. Additionally, aluminium is incredibly corrosion-resistant, meaning that it will not rust or corrode over time. Aluminium is also a flexible metal which means it can be easily melted and bent to shape around complex building designs.
What is rainscreen cladding?
Rainscreen cladding is a type of cladding that has been designed specifically to prevent rain from entering the building structure. Rainscreen cladding tends to consist of a weather-resistant and rainproof skin or membrane, that is fixed to a structure or framework. By installing a rainscreen cladding system, it allows a ventilated cavity to be created, which not only improves ventilation, but provides a drainage option if moisture does pass through, and allows the building to breathe.
What is shiplap cladding?
Shiplap is a term that is given to the shape or design of a board, as opposed to the material it is manufactured from. Shiplap cladding is similar to tongue and groove cladding, which refers to the type of connection the boards have – one side of the board features a slot, whilst the other side of the board features a thin deep ridge, allowing two pieces of board to fit together neatly. However, shiplap cladding is slightly different in that as well as featuring tongue and groove connections, the shiplap cladding boards also have a slight profile, meaning that when installed, water can drain off more easily.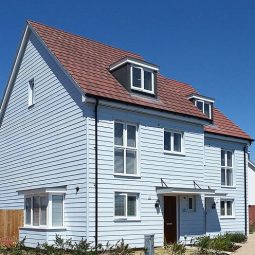 ---
If you have any questions or queries about the best PVC cladding products for your home, don't hesitate to get in touch with our team – just call on 01752 692 760 or use the live chat in the bottom right-hand corner and we will be more than happy to help.
Was this guide useful?
Let us know if you liked the post. That's the only way we can improve.
Thanks for rating this article.
Mentioned in this project guide: