Let's say you've decided to use slate tiles as your desired roofing material.
But where do you begin to understand what it is and apply it to fit?
And which slate is best for roofing – Welsh, Cornish, Spanish, Brazillian or even Chinese?
Our slate roofing guide will answer all your questions about the various roof slate types available on the market!
Read on to find out everything you need to know so that you're ready to purchase, install and maintain your new slate roof.
---
Table of contents:
---
What is slate?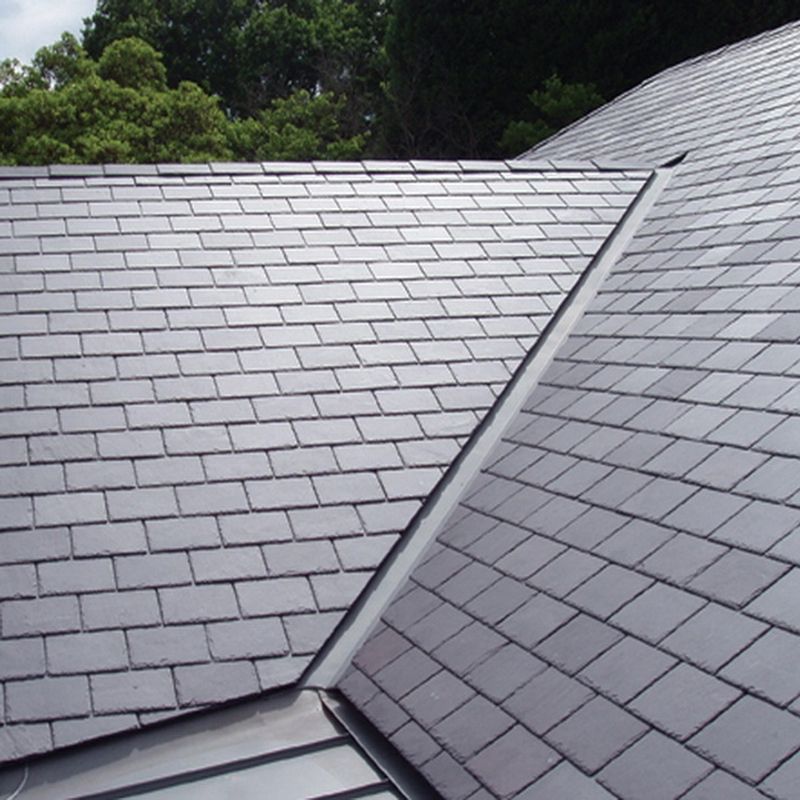 Slate has been used as a roofing material for thousands of years. Traditional slate is a metamorphic rock that has been altered naturally to form the admirable-looking material we see on many properties today. It's greatly admired for its easy split into smooth flat sheets, which allows further cutting processes to improve the quality for other uses with ease. 
---
What type of slate roof tiles are there?
There are a wide variety of roof slate options you can choose from. So, it will depend on what you prioritise, your general requirements and what surface you have at your disposal.
Having said that, let's take a closer look at the most common types of slate and what makes them unique. 
Natural roof slate
Natural roof slate is iconic in the slate category, as it is one of the most stunning roofing solutions available. Throughout the globe people are mining slate from many different locations (using quarries), meaning there is a big number of different slate options available to you.
Spanish slate
Spain is leading the way with slate production, with almost 80% of the world's slate manufactured in the sunny Iberian country. So, it should come as no surprise that the majority of slate used in the UK construction industry today comes from Spain. In fact, the use of Spanish slate in Britain goes all the way back to the 1300s. 
The thing is:
The density of Spanish slate is greater than other roofing tiles, meaning property temperatures can be regulated more easily. Since slate helps you regulate the temperature in your home, you might find that your home retains heat better in the winter. As a result, you can benefit from lower energy bills.

Brazilian slate
Brazil has been following the slate industry closely. As a result, they are now the world's second-biggest manufacturer of slate. The difference with their slate is that not only does tradition not define it, but the slate is manufactured using mudstone. This is a diversion from the metamorphic rocks usually used to form slate, but it doesn't stop it from being a long-lasting and durable product.
Welsh slate
North Wales is known for its high-quality slate production dating back as far as the 18th century. Due to its impact on the slate industry, local quarries at Penrhyn, Ffestiniog and Cwt-y-Bugail have been considered for UNESCO (United Nations Educational, Scientific and Cultural Organization) status.
Widely admired as the best in the world, natural Welsh slate has a fantastic life expectancy of over 100 years even in adverse weather conditions, making it ideal for the unpredictable British weather. In addition to roofing, Welsh slate is also used for paving, cladding and walling. 
Want to find out how Welsh slate compares to Spanish slate? Check out our in-depth guide!

Cornish slate
The Delabole quarry in North Cornwall is both the oldest and largest quarry in England, dating back to the 15th century. It produces rag slate, which is unique to Cornwall and Devon. Unlike other types of slate, rag slates are irregular in shape, size and colouring, making the traditional process of slate roofing in Cornwall a very different proposition from that in other areas.
As a result, Cornish slate is ideal if you're looking for a traditional, rustic aesthetic. It's also commonly used in promenade tiles and flagstones.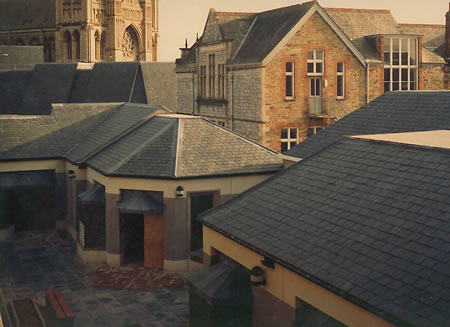 Canadian slate
Slate tiles from Canada are admired for their high quality and high strength. Not only are they more cost-effective than other slate types, such as Welsh, but they still have the ability to last longer than other roofing types with their durability. Most Canadian slate comes from Quebec, with the Geological Survey of Canada identifying areas in the province's Eastern Townships which are suitable for the production of roofing slate as early as 1847.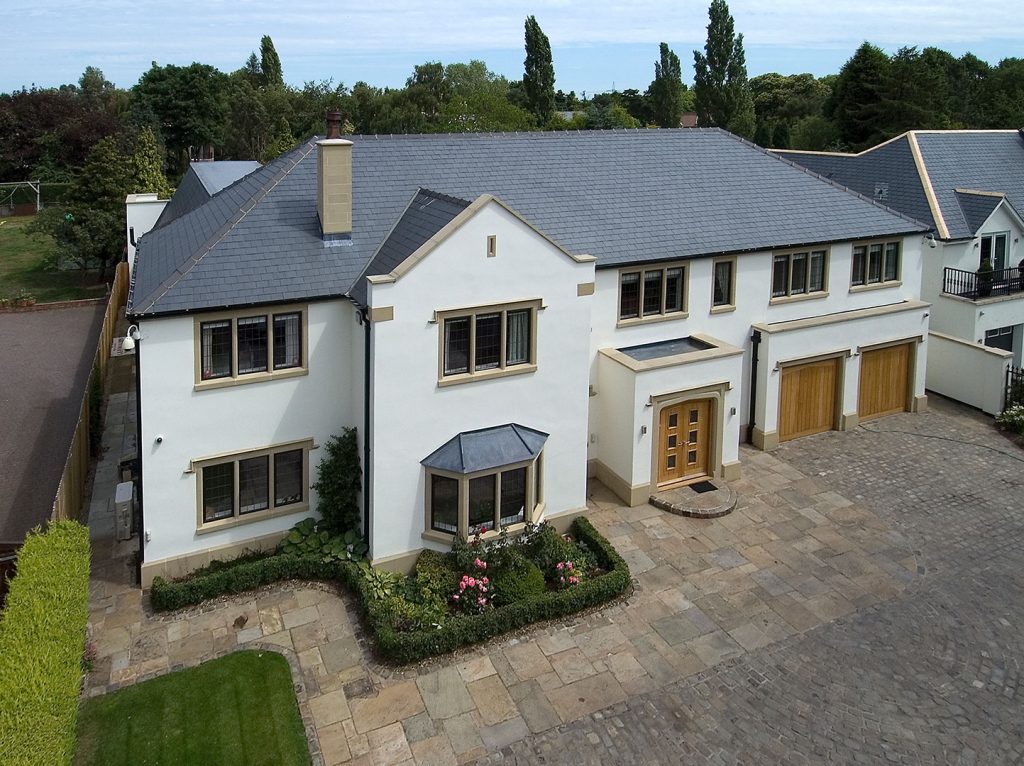 Chinese slate
A relative newcomer to the UK market, Chinese slate is a cost-effective alternative to more traditional types. Chinese slate used to have a bad reputation, but current offerings are rigorously tested to make sure all products are produced to strict international standards. To find out more about Chinese slate, check out our dedicated guide.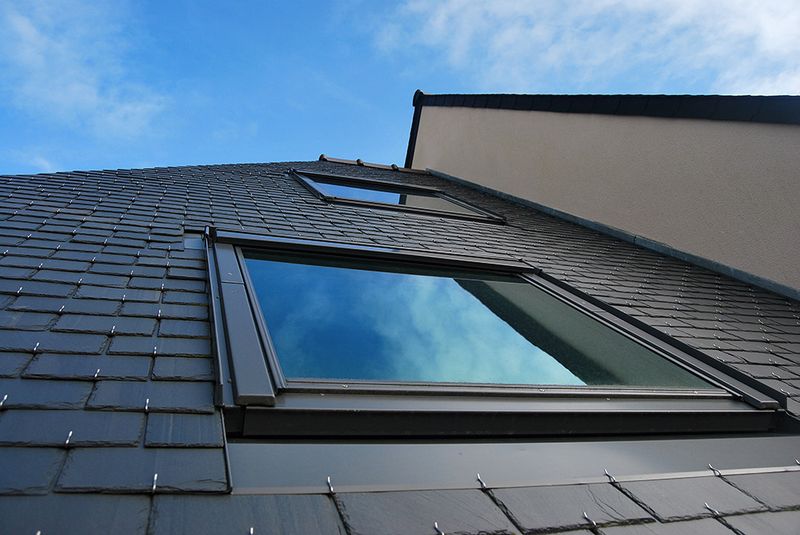 Argentinian slate
Argentinian slate is hidden among the rest but is still admired by many for its durability and other key features. This is especially true amongst English heritage and Buckingham Palace which have used it in the upkeep of their projects. One of their most notable types is the 'Riverstone' slate, an ultra-grade product that has a unique 100-year warranty.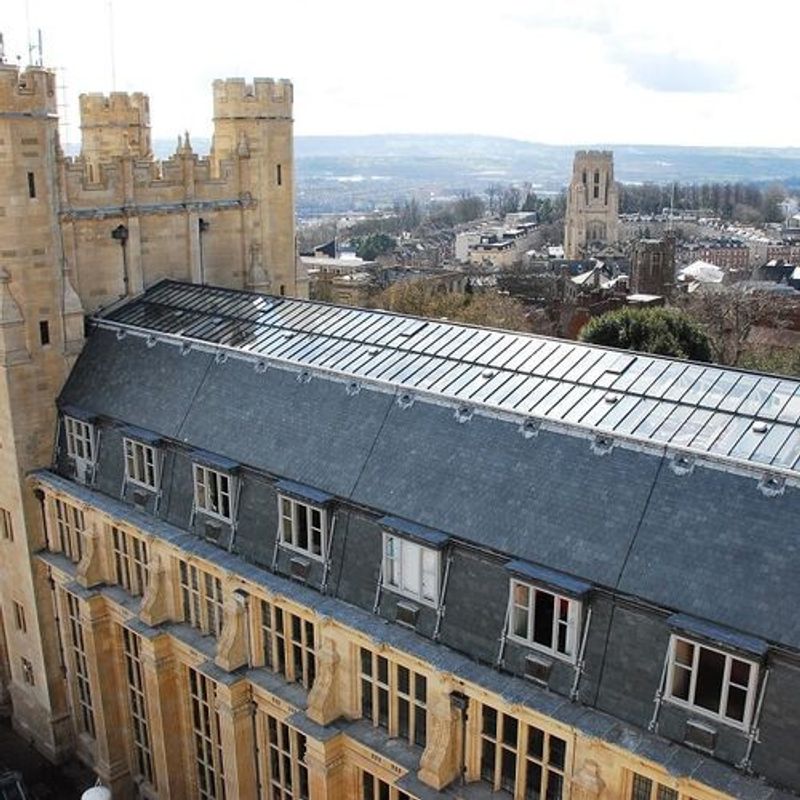 ---
Man-made roof slate
Man-made slate is becoming a quick favourite among many homeowners and contractors today. This is mainly due to the desire to be more eco-friendly and it gives the effect of natural slate without the price tag. As a result, the man-made slate options appeared with aesthetically pleasing designs without the need to obtain slate materials from natural locations.
Fibre cement slate
Almost all man-made slates will be made from fibre cement. It is much more stable than natural slate and removes the need to grade and sort installation onsite. It also reduces the amount of wastage created, allowing for 100% recyclable capability. Moreover, their lightweight feature means the slate can be easy to manoeuvre and helps reduce CO2 emissions during transportation.

Recycled roof slate
For further eco-friendliness, consider recycled roof slate – tiles consisting of waste slate materials or pieces of pre-used slate. No manufacturing process is involved in creating the finished project and the amount of wastage is greatly reduced.

---
Increasing the value of your home using slate
The many benefits of slate are enough to give your home a boost in property value on the market. Alongside its long lifespan and luxury appearance, slate is a strong material that impresses many with its durability in harsher weather. However, as with any material, slate comes with its very own set of negative qualities.
---
Pros and cons of slate
Each type of slate comes with its own little benefits to suit different requirements. Here is a summary of what the main advantages and disadvantages are when it comes to slate as a general solution.
Lifespan
Slate is known for its durability. Many types, especially natural, can last for decades and have even been known to last centuries. They absorb little water and withstand many extreme kinds of weather such as frost, which makes it much more admirable for those looking to save on future reparation costs. As a bonus, slate is known to be fireproof – a desired feature among many looking for good-looking and affordable roofing solutions.
Cost
Prices of roof slate can depend on whether you choose natural or man-made. Each type takes different steps before reaching the customer. Due to this, the type of labour it takes will expectedly determine the price among other factors. You can find out more about slate roofing prices via the handy guide.
Installation
When it comes to the application, natural slate installation is much more specific than man-made slate installation. This means that if you are unfamiliar with using natural slate especially, you will usually need to have specialist support. By doing this, you will reduce the risk of accidental damage. An unfortunate issue with natural slate is that it can take a week or even longer for application depending on the structure given.
Repairing slate
Due to the slate's long lifespan, you don't have to worry about continuous repairs. Maintenance will be needed, but more often than not you can leave the slate roof to its own devices unless major splits or damages occur.
If it comes to it, repairing a slate roof doesn't have to be difficult. In many cases, slate roof tiles can be removed, cleaned and re-laid depending on the severity of the damage. By using the key tools, such as the HallHook device (below), you can easily remove and place a new slate tile into the space without a complete roof replacement.
Appearance
Overall, a slate roof can provide a fantastic appearance to a property. They come in a wide range of colours, with the most popular being various greys and blues. You can also have them cut to different shapes depending on how detailed you want the roofing to be.
Environmental impact
As previously mentioned, man-made roof slates and recycled roof slates are the two most eco-friendly solutions. Having said this, natural slate can too be considered better for the environment because of its long lifespan. It can also be reused and is not subject to artificial materials or chemicals during the extraction or working process.

How to measure a roof
When deciding how much slate you need for your roof, you will need to consider; the pitch of the roof, whether the slates are pre-holed, as well as know the required overlap. These are the main factors.
For measurements and full installation advice, check out our guide on how to slate a roof.
---
How to determine slate visibility
You can choose from commonly used slate tile sizes in the industry. This includes 600 x 300mm, 500 x 300mm and many more. The part you will usually see, however, is called the 'Margin'. To calculate this you will need to know the headlap size. 
The headlap is the measurement of the slate that is covered by two layers of slate and is key for watertight features. Once you have this you can calculate the visibility of the 'Margin' using the following sum:
Margin = Length of slate – Headlap ÷ 2
Here are some examples of slate sizes available to you. You can check out the full collection via our website.
---
How to cut slate
Slate is known for its ability to break easily into slabs, but cutting it to be a specific shape can be more difficult.
The first thing you will need to consider is your safety. Preparation will be vital, as expected with many construction-based tasks. When cutting slate roof tiles, however, you will need to make sure that you wear safety goggles, safety gloves and a dust mask. These can protect you from particles, dust or otherwise, getting into your eyes or being inhaled during the cutting process.
Once you have finished safety preparations, prior to the cutting of your slate you will also need to mark it and score it. These will be key for giving you a guide as to where to cut, improving the accuracy of the end result of the slate shape and size.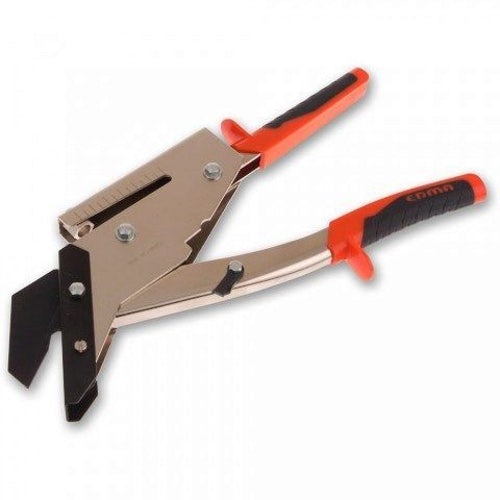 You can cut a slab by hand or by using specific tools. By hand, you could use the standard hammer and chisel or use specialist tile cutters. With regard to power tools, you can use an angle grinder or a circular saw. It truly depends on what is more manageable for you.

Take a look at our detailed guide on how to cut slate for a full breakdown.
---
How do I slate a roof?
You've decided what slate you want, cut it to size, measured your roof and found out what will be the slate visibility. Now you're ready to begin applying it to your roof. As mentioned previously, natural slate is more specialist to apply. So, ensuring you have the correct process is key.
With that in mind, here's a summary of a simple plan to help you begin.
Step one: Measure the roof pitch.
Step two: Check with the manufacturer's specification what the required overlap is.
Step three: Roll out and secure the roof membrane. 
Step four: Place battens (this will be the longest part of the process).
Step five: Lay the roof slates.
When laying the roof tiles, start by laying the under eaves course. This creates a staggered pattern for stability. Ensure you place a 5mm gap between each slate as this will allow for natural expansion.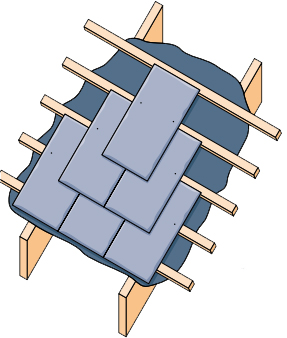 Slate roof tiles aren't only limited to the plain tile style. In fact, you can have an entire slate roof applied to the property. Here are some examples.
---
Advice from our roofing experts

A slate roof is a fantastic choice that is guaranteed to add value to your home. 
But to get the most out of it, it's vital that you have a clear idea of what you want to have as a result of your slate roofing solution.
Think of cost, colour, size and other features you may require to ensure you find something suited to your specific roofing needs.
The good news is:
With so many different options available on the market – from luxurious natural slates sourced from quarries as close to home as Cornwall and Wales or as far away as China and Argentina to sustainable man-made alternatives, there's something for everybody. 
---
If you would like more information regarding slate roofing or need advice during your purchase, you can speak to our team at Roofing Superstore! Call 01752 692 760 or open the chat box in the bottom right.
Was this guide useful?
Let us know if you liked the post. That's the only way we can improve.
Thanks for rating this article.
Mentioned in this project guide: