Shop using our VELUX window sizes chart. Find the model number of the window that fits your space and use it to shop for the VELUX window sizes and prices you need more easily. VELUX roof window sizes and model numbers can be hard to navigate as there's a lot of information to process. With the VELUX sizes chart below you can simply pick the height and width of your window space to find the correct model number.
Don't forget about our price match promise on all VELUX window sizes. If you can find the same size window anywhere else for less we'll match that price and give you free delivery!
Find your size and click the size code below to see what VELUX window you could add to your project.

Find your matching VELUX Blind here using the same code as below. Use our VELUX blinds codes and sizes chart to find the right fitting blind for your window.
---
Table of contents
---
VELUX window sizes
---
How do I find my VELUX window code?
Every VELUX window manufactured after 1968 has a plate in the top right-hand corner of the frame, invisible when the window's closed, which gives lots of information about the window. Once you know your VELUX window code you can use this to replace the existing window or order the right spare parts or new glazing.
The plate denotes the type, the size, the variant, and the production code. The type, size and variant will look familiar if you've looked at VELUX windows before.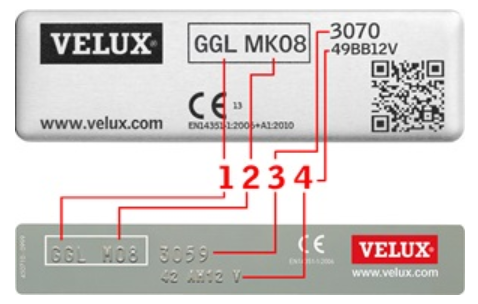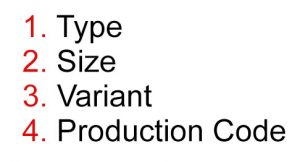 When shopping it's important to remember that if you're replacing the entire window then you can change the type of the window (GGL) but you can't change the size (MK08). You can change the variant though as this refers to things like glazing, window finish, or opening type. So, for example, you could replace your GGL MK08 2070 VELUX window with a GGL MK08 3070 and this would replace a centre pivot white painted standard glazed window with a centre pivot pine finish standard glazed window.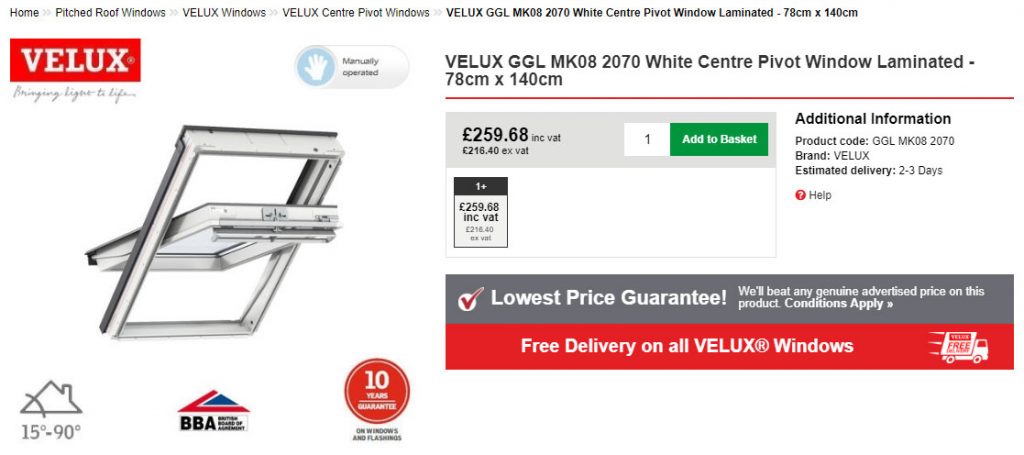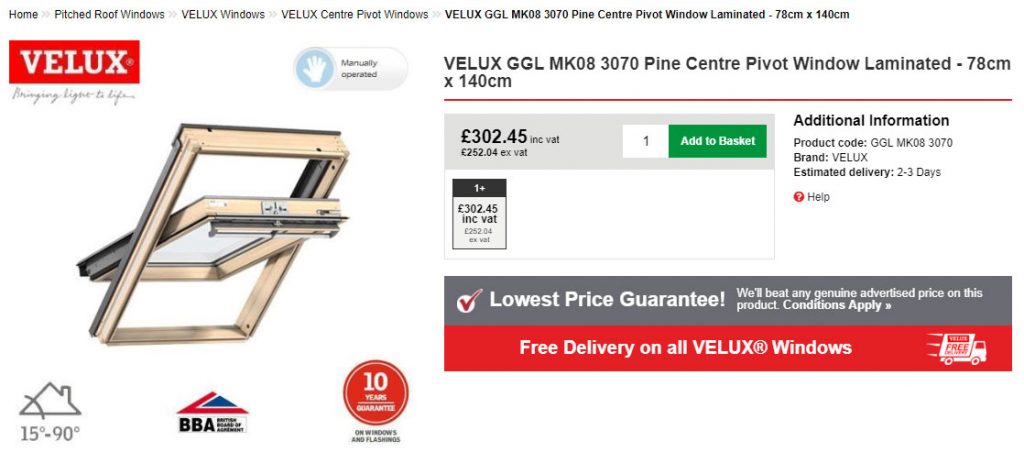 It's incredibly easy to shop for replacement VELUX windows by using our VELUX window selector. You can input all the information you have, decide which elements of your window you want to keep (size and centre pivot for example) and then see all windows you could purchase.
---
Now that you've found the right size VELUX window, read how to replace a VELUX window. Don't forget, you can also give us a call or use the live chat in the bottom right for advice from our support team. 

Was this guide useful?
Let us know if you liked the post. That's the only way we can improve.
Thanks for rating this article.
Mentioned in this project guide: