Your project plan is in place. You're ready to install the roofing material. Looking for roofing sheets but not sure where to start?
We know choices can be overwhelming. So, we created this roofing sheet guide to help you learn more about roof sheets. We're here to ensure you can make the best choice for your project and find products suited to your budget.
Explore the guide below! Find information about roofing sheets, including roofing sheet profiles and materials. You can also learn how to install your chosen roofing sheet.
---
Table of contents
---
What are roofing sheets?
Roofing sheets are a type of roofing solution. They offer a unique alternative to roofing and are available in a wide range of styles and materials to suit specific requirements.    
What are roofing sheets made of?
Roofing sheets can be made from:  
Bitumen

(asphalt)

 

Polycarbonate

PVC

(plastic or polyvinyl chloride)

Metal

GRP

(fibreglass or glass-reinforced plastic)

 
The variety of materials and profiles allows for individual roof design. It also means that whatever your budget, you can make sure to have the correct roofing sheet for your roofing project.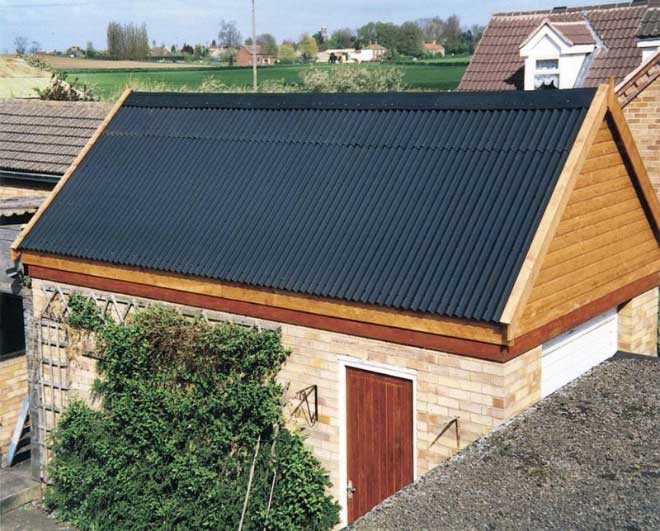 ---
What buildings are roofing sheets used on?
Roofing sheets can be used on a variety of buildings. Commonly they are used for the following:  
Shed roofs

 

Garage roofs

 

Farm building roofs

 

Garden building roofs (playhouses, summerhouses, home offices)

Agricultural building roofs

Commercial building roofs (warehouses)

 
Different materials suit different properties. So, check out the different types of roofing sheets before moving forward with a purchase.   
If unsure about what roof sheets you need for your property, find out more by reading our Help & Advice article "Which roof sheet is best for your project".   
Why are roofing sheets popular on industrial buildings?
Roofing sheets are desirable for their durability and affordability. They offer a modern solution to corrugated roofing sheets.
Better yet, you can install these roof sheets on a minimum pitch of only 4°. Much lower than what corrugated roof sheets can offer.
Box profile roofing sheets are one of the bestselling types for industry use. Though you can opt for other roof sheets depending on your requirements.
Why are roofing sheets used on agricultural buildings?
Agricultural roof sheets are great for properties in need of a traditional appearance. Their versatility means you can use them on all sorts of buildings, especially since the minimum pitch is typically 10°.
They're also cost-effective and available in a wide range of materials. Polycarbonate roof sheets and Onduline roof sheets are just some examples.
One of the most common materials of roofing sheets includes fibre cement. This is because it has high resistance to temperature changes and extreme weather. It also enhances the ventilation levels in the building and can last for around 50 years.
---
What are the different types of roofing sheets?
When it comes to profile, roofing sheets can be manufactured in different styles. The three most popular are:  
Corrugated 

 

Tile effect

Box profile

 
These profiles are for different reasons such as suiting different pitches, budget requirements and the building type they will be used on.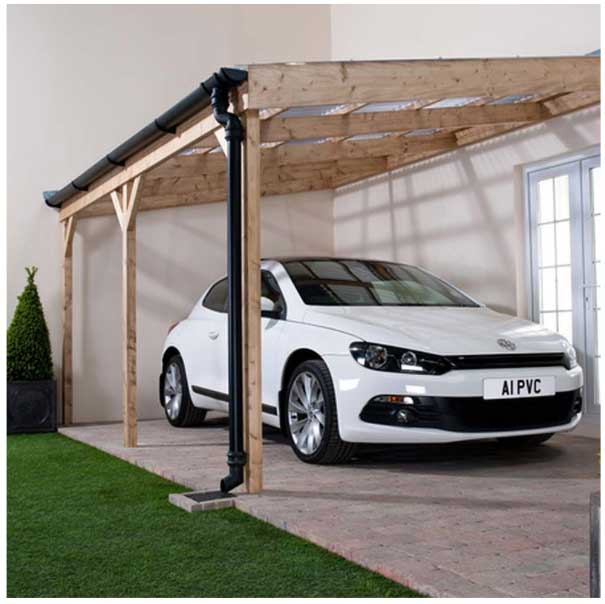 Why are roofing sheets corrugated?
Corrugated roof sheets exist because the design is beneficial in the long term. The design improves the sheet's strength and durability of the roof without excess weight.
More specifically, the ripples cover large surface areas. This results in an increased ability to withstand bends caused by falling objects. This also means there is more protection from storms or adverse weather. So rainwater can run off easily and evenly from the surface.
Buildings across the UK can take advantage of the benefits of corrugated roofing sheets. Some would even argue they're needed because of the high levels of rainfall and harsher weather conditions.
Now, we know corrugated roof sheets are just one type of roofing sheet. They are, however, one of the most common profiles used in agricultural or commercial structures.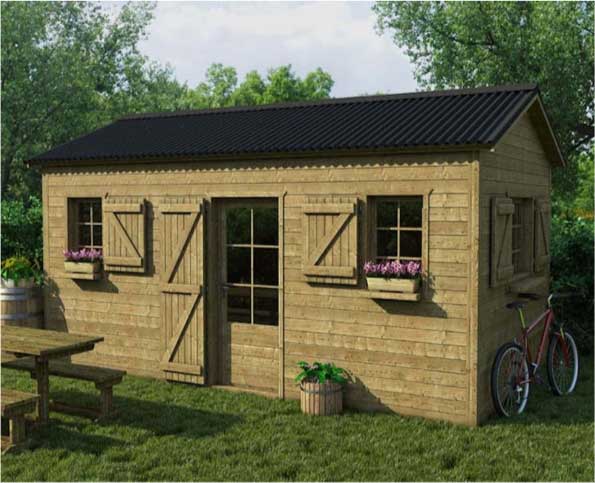 How to fit roofing sheets
There are different ways to fit roofing sheets which you can find out right here via our help and advice. Identify your sheets, find your guide and explore our information to help you get set with fitting your sheets in place as soon as possible.  
How to fit corrugated roofing sheets
Are you opting for corrugated roofing? You can use the ever-popular corrugated roofing sheets for porches, awnings, gazebos and sheds.
Vistalux is especially popular for its efficient roofing sheet solutions.
Our guide for 'How to install Vistalux corrugated PVC roofing sheets' is here to help. Learn how to apply corrugated roofing sheets for similar projects.
How to fit polycarbonate roofing sheets
Have you decided to use polycarbonate roof sheets?
A popular choice for greenhouses and conservatories, find out "How to fit polycarbonate roofing" in this step-by-step guide.
Do you need to have pre-cut roofing sheets?
Go to our "Polycarbonate Roofing Sheets Cut to Size" calculator. Customise your sheet sizes, colour, thicknesses and more for bespoke roofing. Then you can get started as soon as you receive your sheets. You can request bespoke solid options there too!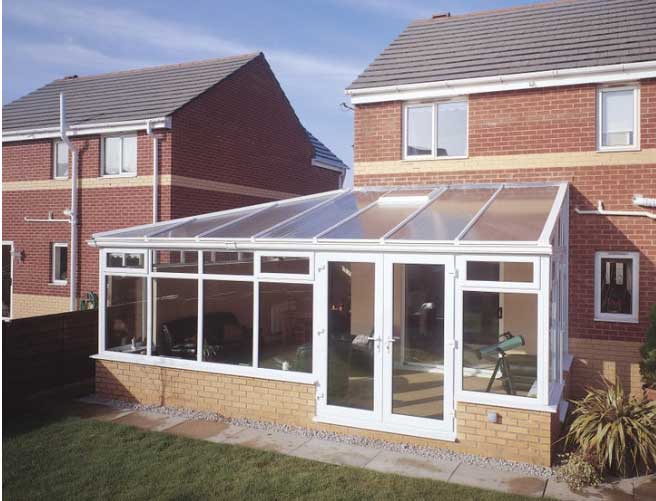 How to fit fibre cement roof sheets
Got some fibre cement roof sheets on your hands? Fibre cement roof sheets have many uses for domestic, commercial, industrial and agricultural buildings. Find out "How to fit fibre cement roof sheets".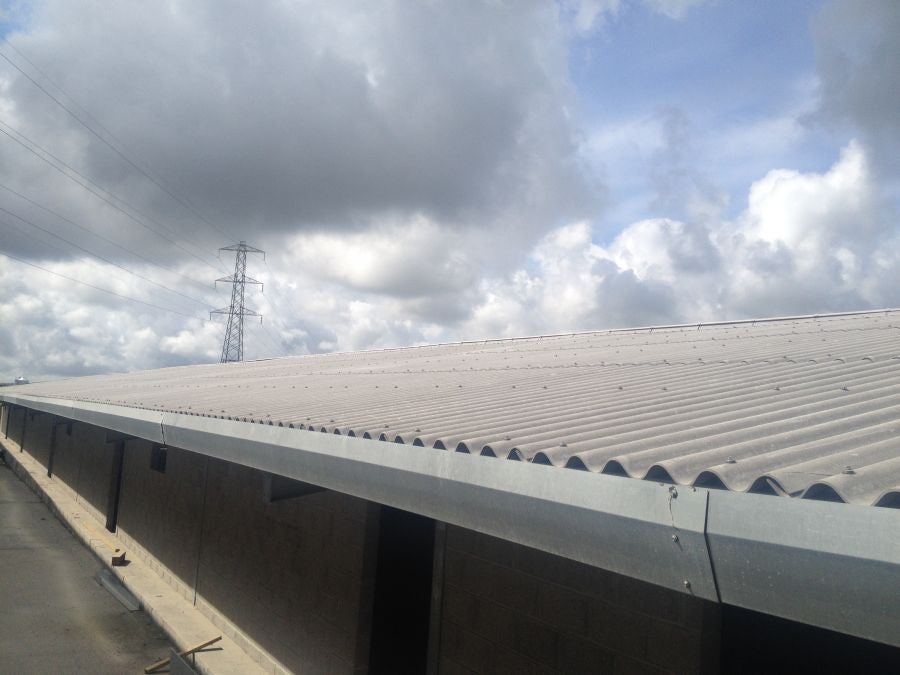 How to fit metal roofing sheets
Want to upgrade your old metal roof sheets or add roof sheets to a new garage build? Take a look at "A beginner's guide to garage roof sheets" to find out how to install metal roofing sheets.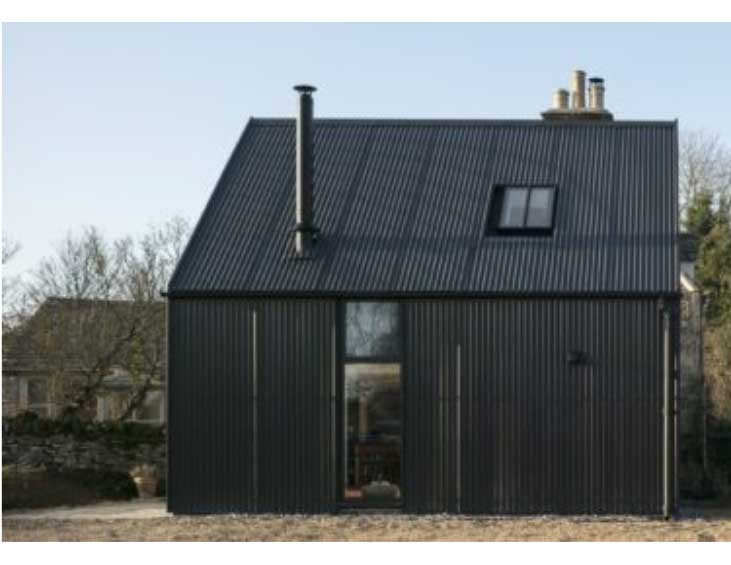 ---
What roofing sheets are best?
Ultimately the choice is yours.
However, it's recommended you opt for corrugated roofing sheets because of their benefits as mentioned above.
For material, if you're looking for longevity, metal is your best bet.
Having said that, the choice of material and profile will depend on the use of the product. So, consider your options carefully before moving forward.
How long do different roofing materials last?
You can find the approximate life of different roofing materials in our "How long do roofs last?" guide for more insight.
---
When did asbestos stop being used in roofing sheets?
The use of asbestos in roofing sheets is banned and has been since the year 2000. So, won't find manufacturers that supply roofing sheets with that material.
What type of asbestos is in roof sheets?
When asbestos used to be in roof sheets, the mineral was also known as 'Chrysotile' (aka white asbestos).
White asbestos had high-performing properties such as insulation, fireproofing and weatherproofing. You can spot this type of asbestos when flaking or powdering on damaged surfaces occurs.
If asbestos is in the item, you must identify it as "Asbestos Containing Material" or "ACM".
Are you working on a project within a farm area or suspect your roof sheets contain asbestos? Find out more about "White asbestos on farms" via the government website.   
Where can I dispose of asbestos roofing sheets?
If you find asbestos roof sheets, get rid of them as soon as possible.
This roofing is normally found on sheds, garages or farm properties. If you spot this in any section of the property, contact your local disposal service to get it removed swiftly.
If your project is in England or Wales, you can find out more about your local disposal support via 'Asbestos in your home' at the government website.   
You could also be eligible for funding for asbestos removal in a school or college building. Go to "Managing asbestos in your school or college" and find out more.   
Was this guide useful?
Let us know if you liked the post. That's the only way we can improve.
Thanks for rating this article.
Mentioned in this project guide: