Filter Products

By Price
£
2
.
4
6
Today's Best Lead Prices
per Kg ex vat
For Bulk Orders Call 01752 692 760
1 - 249kg£2.63kg
250 - 499kg£2.61kg
500 - 999kg£2.57kg
1000kg+£2.46kg
Support Trimmers
Fakro's range of XRP pine support trimmers allows you to connect side-by-side horizontal windows from the inside, providing more natural light into a room.
Easy to install and manufactured using the same material as standard window frames, these support trimmers are available in lengths of 200cm, 270cm and 350cm.
Do you need to talk about your project before placing your order? Feel free to call our friendly team on 01752 692760, they'll happily help.
...Read more
Products in Support Trimmers:
Showing 1-2 of 2 products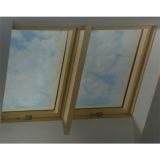 XRP Pine Support Trimmer - 100mm Gap x 2m Length
from £200.33 ex vat
More
Buy
Showing 1-2 of 2 products
Page 1 of 1