Loft conversions are typically covered under what's called Permitted Development. Local authorities grant planning permission in advance on certain building works like loft conversions, rear extensions and conservatories in most areas. Permitted Development gives you free rein to develop your home without much interference from regulations and the council. There are, however, certain criteria you must meet for Permitted Development to apply. If your planned loft conversion does not meet the below criteria then you will need to complete a planning application.
---
Table of contents: 
---
Permitted Development covers your loft conversion work if:
The converted loft space doesn't exceed 40 cubic meters in a terraced house.
The converted loft space doesn't exceed 50 cubic meters in a detached or semi-detached house.
The extension does not reach beyond the existing roof slope at the front of the house.
The extension does not increase the roof height.
The plan for the extension does not include verandas, balconies or anything of this nature.
Side-facing window openings must be at least 1.7m above the floor, and these windows must be obscured too.
The roof extension is set back as far as practical – at least 20cm from the existing eaves.
The roof extension cannot overhang the roof or the wall of the house.
Materials used are the same or similar to what's already used on the outside of the house.
---
What properties are exempt from Permitted Development?
You must bear in mind that no Permitted Development rights exist if your home is on land that has been designated. Examples of this include conservation areas, World Heritage sites and Areas of Outstanding Natural Beauty. Permitted Development rights also don't extend to listed buildings.
Be aware of Article 4
The reasoning for 'Article 4' is to give local councils the right to revoke some permissions. They can withdraw the rights of all homeowners on a certain street for example to make any changes to the front of their homes, including loft conversions and re-rendering. This is usually only issued if the area is of importance or the change of one home would affect the aesthetic of a prominent street. It's worth checking if an Article 4 has been issued before you moved in. However, you should be aware of this already.
---
How do you increase your chances of getting planning permission?
You can increase your chances of securing planning permission for your loft conversion with a couple of easy tweaks. To clarify, you'll need to submit and have a planning application approved before any work is commenced on the build. During the build, you must adhere to the conditions outlined and the information you provided in the application. The council can ask you to remove any render for example and replace it with what you told them you would use, or they can ask you to revert the structure entirely if you don't comply. Worth getting everything right! To increase your chances of planning permission, try the following:
Gather information on other loft conversions in the area and follow their direction (chances are they had the plans for that approved!).
Just highlighting other similar conversions in the area shows the LPA (Local Planning Authority) that there's a precedent for your works.
If you can, add any extensions like a dormer or hip-to-gable on the rear of the property so it doesn't alter the street.
Make sure the finish is in keeping with not just the rest of the house but the area too (a modern, glass loft conversion won't look right in a traditional Victorian street).
---
What is the expected cost of planning permission?

As with any payment, the price can differ for each project. As far as extensions go, planning permission for this type of project can be around £206. Consequently, small charges may apply which could increase the price. For example, additional costs could include planning conditions provided by the local authority which must be fulfilled. 
---
When can I expect a response to my planning application? 
Once the cost has been considered and conditions have been fulfilled, the wait begins. A statutory time is around 8 weeks for this type of development. Should the application be subject to an Environmental Impact Assessment, you will have to wait 16 weeks for a response. 
---
What if my planning application has been refused?
Many applications are approved with no issues. However, if you do have a refusal, you can re-apply once certain conditions have been met. This includes addressing the issues brought up with the original application to ensure that explanations have been given.
An alternative to this is appealing to the planning inspectorate. If you have multiple conversions waiting for approval, these will need to be dealt with separately.
---
Do I need to think about fire safety?
Public spaces do not limit the importance of fire safety. Should your new storey be created above 4.5m, you must address an escape route solution and provide fire-resistant doors to ensure loft fire regulations are met. If either should already be in place, it is your responsibility to update them where necessary. Especially if you are managing multiple houses. Failure to adhere to such requirements could result in prosecution.
---
Do I need planning permission if the loft conversion has a balcony?
Apply Permitted Development if the extension plan does not include verandas, balconies or anything of this nature. If you are making alterations to the roof of a house for a loft conversion with a balcony, this will require planning permission. A balcony is a platform with a rail, balustrade or parapet projecting outside the upper storey of a building.
An alternative is the 'Juliet' balcony. This has no platform and, therefore, no external access. Permitted Development can usually be applied to this type of balcony.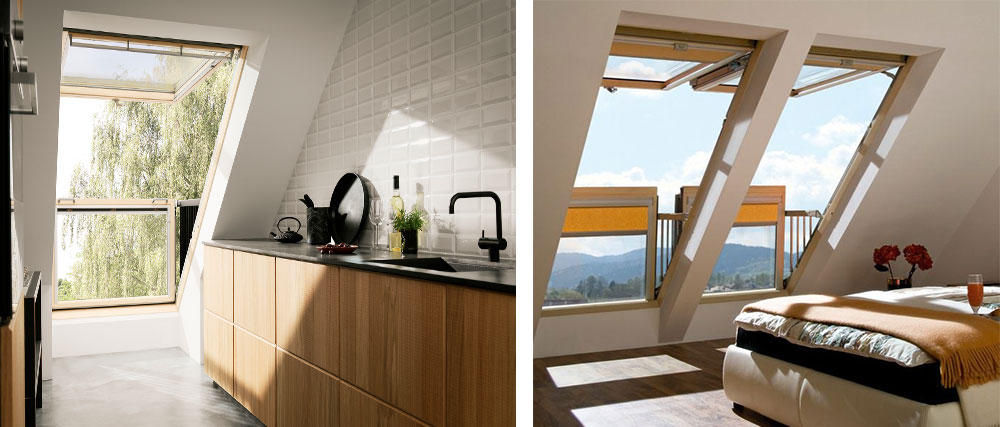 Was this guide useful?
Let us know if you liked the post. That's the only way we can improve.
Thanks for rating this article.
Mentioned in this project guide: