Roof sheets are a great choice for covering garages and outbuildings. Styles include tile effect and box profile, and with materials spanning metal, PVC and polycarbonate there are plenty of options to suit different projects.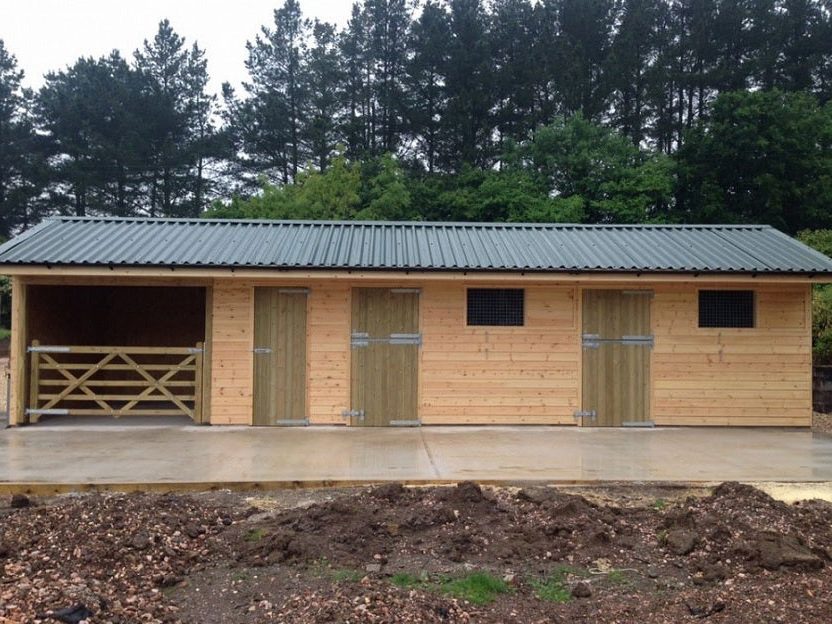 Roof sheets benefit from being easy to install and often provide a cost-effective roofing solution for external buildings.
---
Types of roof sheet profile
The three most popular roof sheets are box profile, tile effect and corrugated. Each has its own pros and cons, and many people choose their roof sheet based on the pitch required, appearance and overall purpose of the completed building.
Box profile roof sheets
Box profile is one of the bestselling roof sheets as it's both extremely durable and cost-effective. It offers a modern alternative to corrugated sheets and can be installed on a minimum pitch of only 4°, much lower than the traditional corrugated. It also benefits from being suitable for both roofs and walls, making it a great choice for industrial and commercial projects, alongside garages and sheds.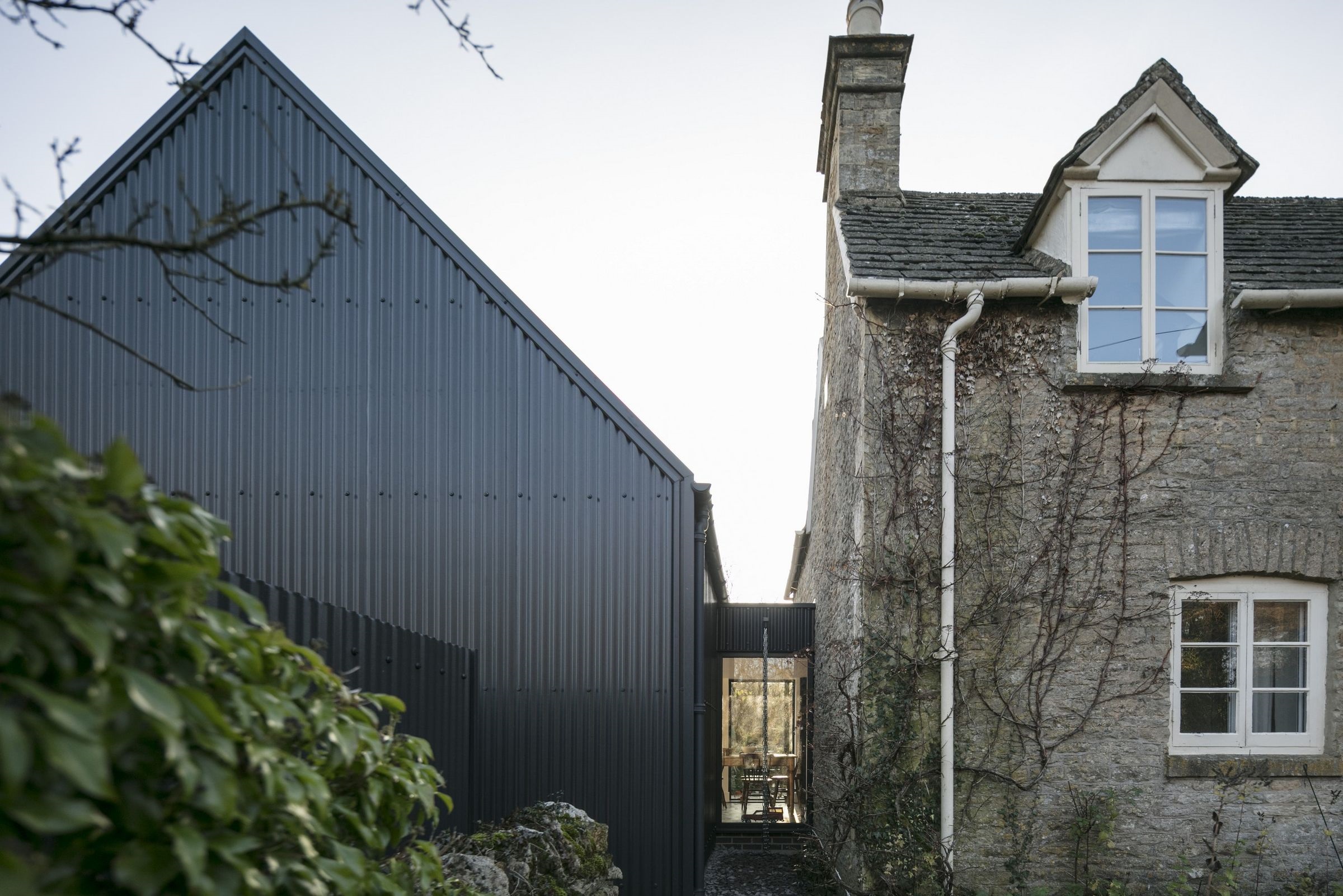 Tile effect roof sheets
If you're aiming to mimic a more traditional roof, tile effect roof sheets are a great option. Typically crafted from metal, each sheet is formed to look like roof tiles and is a great option for garden buildings like playhouses, summer houses and home offices. The minimum pitch is slightly higher than box profile at 12°, but installation is simple, making it great for DIY projects.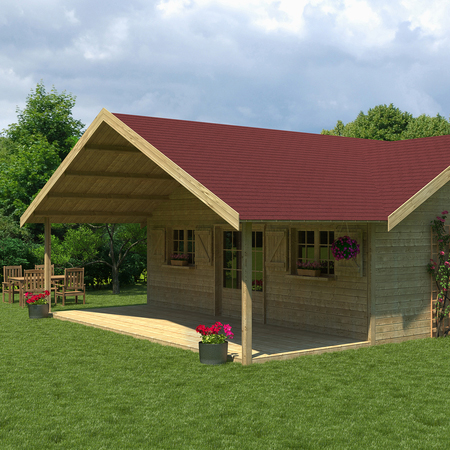 Corrugated roof sheets
Perfect for use in agricultural and commercial structures, corrugated roof sheets offer a traditional look. They tend to be incredibly versatile and are available in a range of materials including polycarbonate and Onduline. The minimum pitch for installation is 10°, and corrugated roof sheets can be a cost-effective solution for domestic projects.
---
Types of roof sheet material
Roof sheets are available in a variety of materials. There's a sliding scale in terms of cost, durability and lifespan, so it's best to consider budget, location and the type of project you're working on when deciding on the right option for you.
Bitumen roof sheets
Bitumen roof sheets are very strong and it's unlikely they'll crack, even in adverse weather conditions. They tend to be a good choice for garages and outbuildings as they come in different colours, and the material is lightweight and simple to fit. Each sheet is easy to cut so installation is a fairly quick process, offering great value for money.
Metal roof sheets
If longevity is key, metal roofing sheets are the best option with a life expectancy of up to 40 years. They are both lightweight and cost-effective, and offer the best resistance to temperature change. Unlike other types of roofing materials, metal roofing sheets won't rot. In fact, they're extremely versatile and can be altered with different finishes to improve appearance and curb weather noise, making them a great choice for cold stores and garages.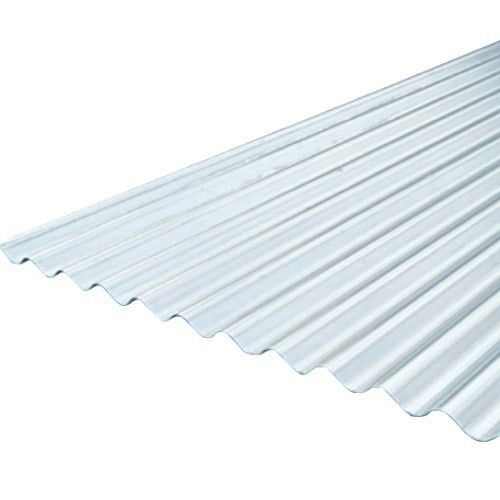 Polycarbonate roof sheets
Polycarbonate roofing sheets withstand extreme weather and are resistant to temperature changes, making them perfect for conservatory and greenhouse roofs. Alternatively, polycarbonate is great for skylights if you want a change from traditional glass. You'll find daylight will continue to flood in but polycarbonate offers UV protection, which is a huge advantage. Additionally, these types of roof sheets are lightweight but incredibly strong and last many years without being damaged or discoloured by the elements.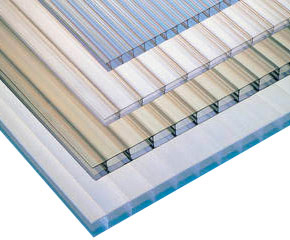 PVC roof sheets
If you're a seasoned DIYer, PVC roofing is definitely something you can install yourself. It's often used for carports and porches as it allows light to penetrate through, but with it being lightweight and low cost it's a great material for many DIY projects. PVC roof sheets are resilient, fire-resistant and easy to maintain, making them great for use in offices and modern homes.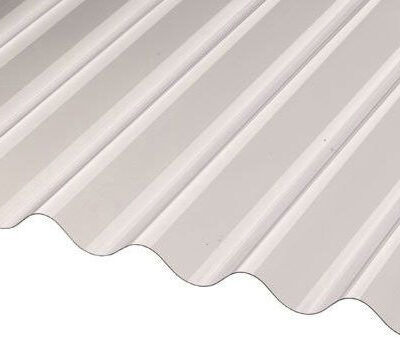 GRP roof sheets
GRP roof sheets can also be referred to as fibreglass roofing or glass-reinforced plastic. GRP has a similar appearance to glass and can be translucent, opaque or coloured, providing a variety of aesthetic options for your project. It's a popular choice as it's highly durable and easy to maintain, but its lifespan can be shorter than other materials on the market. However, it has excellent drainage properties and a UV stabiliser can be applied to provide UV protection.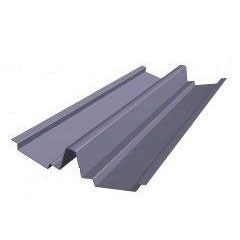 Fibre cement roof sheets
Fibre cement roof sheets, also known as fibre cement board or cement fibre roof sheets, are often used in agricultural buildings and warehouses. This is because fibre cement is resistant to both temperature changes and extreme weather, and it enhances ventilation levels in buildings. It's also extremely durable and has a long life span of around 50 years. Additionally, fibre cement roof sheets are highly sustainable due to their largely natural construction and minimal energy use in the manufacturing process.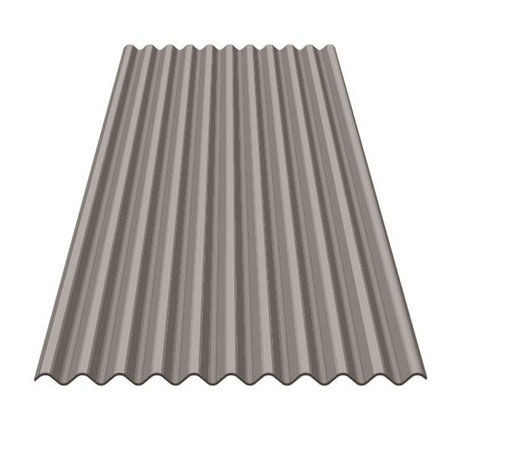 Was this guide useful?
Let us know if you liked the post. That's the only way we can improve.
Need more Help & Advice? Speak to our Super team on 01752 692 760
Can't find the Help & Advice you need? Speak to our Super team today on 01752 692 760