VELUX blinds are the perfect way to add privacy and prevent excess light from entering a room and are available in a number of different styles, colours and operations.
Whether you're looking for a VELUX blackout blind, which completely blocks out any daylight from entering a room, a VELUX roller blind, which reduces the glare of the sun without blocking all sunlight from entering the room, or a VELUX Venetian blind, which can vary the amount of sunlight that enters a room, each blind is incredibly easy to install and remove.
This means that you can change the blinds in each room quickly, regardless of whether the room's use is changing, the interior design is being updated, or the blind has simply worn out over time.
Without further ado, let's dive in and find out more about VELUX blind removal.
---
Table of contents
---
How to remove a VELUX blind step by step
Regardless of whether you're looking for information on how to remove a VELUX roller blind, how to remove a VELUX blackout blind or another style of VELUX roof blind, the steps are the same and really quick and easy to follow.
If you're still unsure after reading the steps outlined below, take a look at VELUX's video guide at the bottom of this page.
Step 1
Ensure the blind has been rolled up as it normally would be when not in use.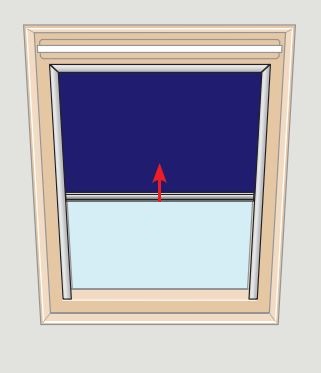 Step 2
At each side of the window, you'll see there are screws attaching the blind casing to the window frame. Simply unscrew these with a screwdriver.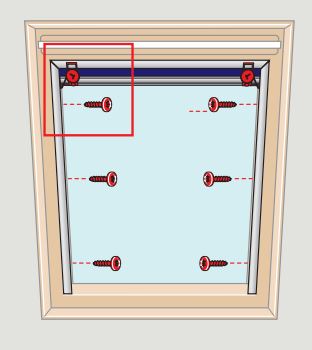 Step 3
Now remove the sliders. Then, unscrew the brackets, which are situated at the bottom of the window frame. The brackets were used to hold the blind tight against the window.
Step 4
You should now be able to pull the blind away from the top of the window frame with a click.
That's it! The VELUX blind should now have been successfully removed.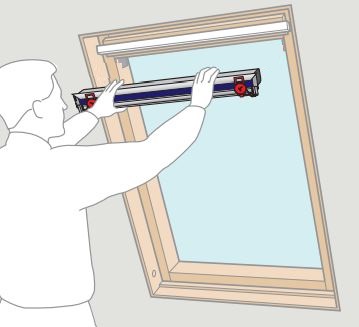 ---
How to replace a VELUX blind
VELUX blinds are such a lovely addition to any VELUX window. So we bet you would want to replace your old blind with a shiny new one, right? Right!
So, let's look closer at how you should go about it.
Fitting VELUX blinds is every bit as easy as removing them. We have a dedicated guide on how to fit VELUX blinds, which we recommend you check out.
In the meantime, here's a quick overview of the process.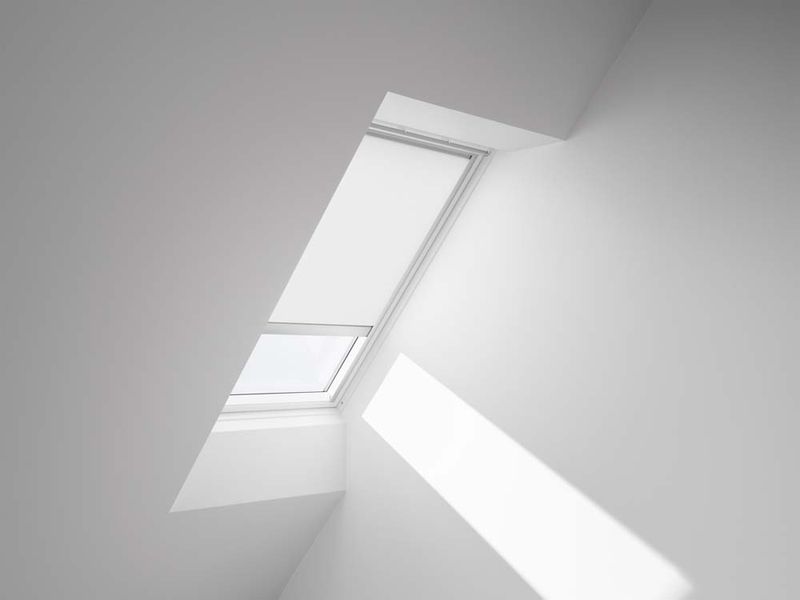 Start by placing the blind by aligning it with the pre-drilled holes in your VELUX window. These are the same holes where you installed your previous VELUX blind.
Then attach the plastic brackets at the bottom of the window frame. Secure them using the provided screws. Make sure to have a star-headed screwdriver for this task.
Finally, fix the blind sliders onto both sides of the window frame. These sliders should align with the holes used before by your old sliders. If they don't match, try switching them to the opposite side.
At this point, you should be able to use your new VELUX blind effortlessly.
---
Where can I buy a VELUX blind online?
Right here at our Superstore! If you're looking for ways in which to easily update your home, take a look at our wide range of VELUX blinds. We even have a VELUX blinds buyer's guide to ensure you can make an informed decision before you buy.
You can also check out our VELUX blinds codes and sizes chart to make sure you have the right replacement blind for your VELUX window.
By updating the window blinds, or changing either the colour, pattern, or style, you can completely transform a room.
VELUX blinds are so easy to replace, and you can do so effortlessly in a matter of minutes!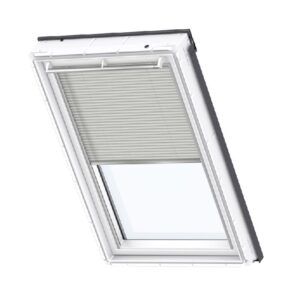 Was this guide useful?
Let us know if you liked the post. That's the only way we can improve.
Thanks for rating this article.
Mentioned in this project guide: