Filter Products

By Price

BrandBrands
£
2
.
2
7
Today's Best Lead Prices
per Kg ex vat
For Bulk Orders Call 01752 692 760
1 - 249kg£2.43kg
250 - 499kg£2.41kg
500 - 999kg£2.38kg
1000kg+£2.27kg
Forticrete
Forticrete's vented top filler unit for dry ridge offers you fantastic value for money and is available in rustic or grey colours to suit your project.
Click the link below to find out more about this great product and place your order today.
Want some advice or need to check details? Call our knowledgeable team on 01752 692760 and they'll have all the information you need.
...Read more
Products in Forticrete:
Showing 1-1 of 1 products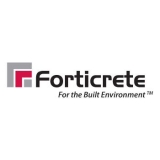 Forticrete Dry Vent Ridge Pack for Mini Slate and Gemini - 6m
from £63.75 ex vat
More
Buy
Showing 1-1 of 1 products
Page 1 of 1