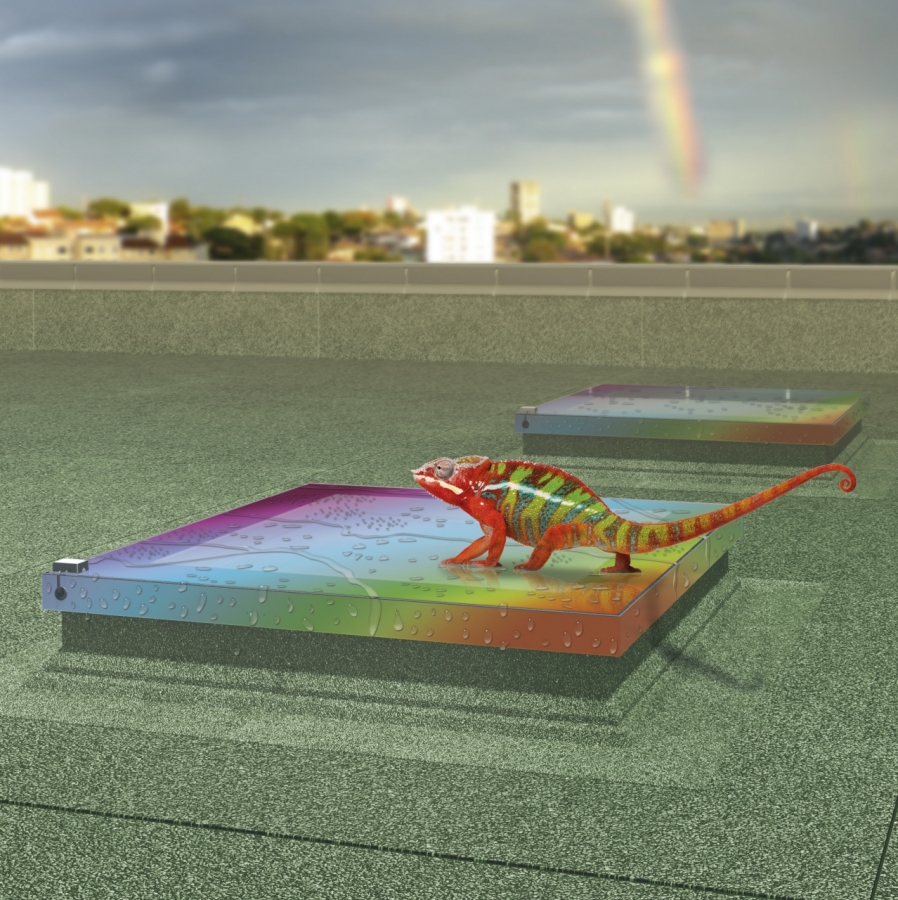 Fakro DF Flat Roof Window ColourLine Cladding
Additional Information
Product code:
FAKRO/COLOURLINE
Brand:

Fakro
Estimated delivery:
3-4 Weeks

Please note, Fakro's ColourLine range does not affect the internal finish of the window - regardless of the external colour choice, the internal colour will be white PVC.

Fakro's innovative ColourLine option now gives customers the opportunity to choose an alternative colour for the external cladding on a variety of Fakro Flat Roof Windows.
Whether you want your Fakro flat roof window to blend in to a green roof system; match a coloured roof tile; or to enhance and brighten up your roof terrace, with a choice of up to 200 RAL colours from the 'Classic Pallete', customers now have more choice than ever before.

Fakro ColourLine coloured external claddings can be used on the following Fakro Flat Roof Windows:
DEF-D U6 and U8 - Electrical Opening Z-Wave Windows
DMF-D U6 / DMF-D U6 Secure / DMF-D U8 - Manually Opening Windows
DXF-D U6 / DXF-D U6 Secure / DXF-D U8 - Non-Opening Windows
Please note, this ColourLine option can not be used with Fakro's DXW Flat Roof Windows.
For any price enquiries, or for more information on the range of RAL's Classic Palette colours available to you, please get in touch with ou
Product Enquiry Form
---
Fakro DF Flat Roof Window ColourLine Cladding
Price Match Enquiry

---
Fakro DF Flat Roof Window ColourLine Cladding
We will beat any current genuine advertised price on this product. Please fill in the form below with a link to the product on the site you have found it cheaper on, or provide photographic evidence and one of our sales team will contact you regarding your order.
Please Note:
Product must be identical
Price match must include delivery charges made by the competitor
A price match claim made after an order has been made for a product will not apply
Price match applies to UK deliveries only
Price match excludes items sold on auction sites or by private sellers