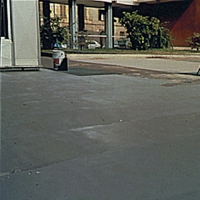 SWEPCO Epoxy Resurfacer in Grey - 19 Litres
Additional Information
Product code:
SWEPCO/ER
Brand:

Swepco
Estimated delivery:
3-5 Days
£354.67 inc vat £295.56 ex vat
1+

£354.67
inc vat £295.56
ex vat
A grey, synthetic, two-component compound consisting of a dry epoxy mortar base and a liquid chemical activator which causes the epoxy mortar to harden. Applied by trowel, it is ideal for patching or complete resurfacing of concrete floors, masonry or firm metal surfaces. Up to five times stronger than ordinary concrete, it offers excellent resistance to acids, harsh chemicals, abrasion and impact.
Properties
Tin size: 19 litres.
Coverage: dependant upon thickness applied.
9.53mm thick: 9.78 litres per m2.
6.35mm thick: 6.52 litres per m2.
3.18mm thick: 3.26 litres per m2.
Curing: begins hardening approximately 1 hour after mixing.
Under normal conditions it will cure enough for foot traffic within 24 hours.
Completely cured within seven days.
Finish: grey.
Application
Anyone can get professional results with SWEPCO epoxy resurfacer by following the simple instructions which come with every container. If the surface is clean, dry and sound it can be applied directly eliminating the expensive and time consuming surface preparations. SWEPCO epoxy resurfacer comes in kit form with both components carefully premeasured for ease of mixing. It can be troweled to create any surface texture from rough to glassy smooth.
Product Enquiry Form
---
SWEPCO Epoxy Resurfacer in Grey - 19 Litres
Price Match Enquiry

---
SWEPCO Epoxy Resurfacer in Grey - 19 Litres
We will beat any current genuine advertised price on this product. Please fill in the form below with a link to the product on the site you have found it cheaper on, or provide photographic evidence and one of our sales team will contact you regarding your order.
Please Note:
Product must be identical
Price match must include delivery charges made by the competitor
A price match claim made after an order has been made for a product will not apply
Price match applies to UK deliveries only
Price match excludes items sold on auction sites or by private sellers