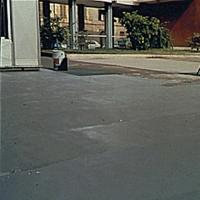 SWEPCO HydraCoat for Concrete and Masonry - 22kg
Additional Information
Product code:
SWEPCO/HC
Brand:

Swepco
Estimated delivery:
3-5 Days
£184.01 inc vat £153.34 ex vat
1+

£184.01
inc vat £153.34
ex vat
A two part hydraulic cement coating designed for waterproofing both above and below grade concrete and masonry. Special tobermorite gel chemistry yields bond strength which is as much as three times stronger than competitive products. It is excellent for use in controlling subgrade weeping and seepage in basements, tunnels, conduits and other situations where moderate hydrostatic water pressures are encountered. Hardens in only 15 minutes. Meets British Standards for use in applications requiring direct contact with potable water, such as on the interior of concrete water tanks and cisterns.
Properties
Tin size: 22kg.
Coverage: dependant on the type of application.
First coat: between 1.4kg and 2.1kg per m2.
Second coat: between 0.7kg and 1.4kg per m2.
Curing: Initial set occurs in 15 minutes. Final set within 95 minutes.
Final cure in as much or more than 28 days.
Flexural strength: 2670 psi.
Application
Mix dry mortar and liquid activator into heavy batter. Mix no more than can be applied in 60 minutes. Apply in 2x coats with stiff masonry brush, broom or specialized spray equipment. Scrub first coat in and broom surface with all strokes in one direction to enhance adhesion of second coat. After overnight cure, apply the second coat with all strokes perpendicular to first coat. Keep moist with water mist for three days.
Product Enquiry Form
---
SWEPCO HydraCoat for Concrete and Masonry - 22kg
Price Match Enquiry

---
SWEPCO HydraCoat for Concrete and Masonry - 22kg
We will beat any current genuine advertised price on this product. Please fill in the form below with a link to the product on the site you have found it cheaper on, or provide photographic evidence and one of our sales team will contact you regarding your order.
Please Note:
Product must be identical
Price match must include delivery charges made by the competitor
A price match claim made after an order has been made for a product will not apply
Price match applies to UK deliveries only
Price match excludes items sold on auction sites or by private sellers