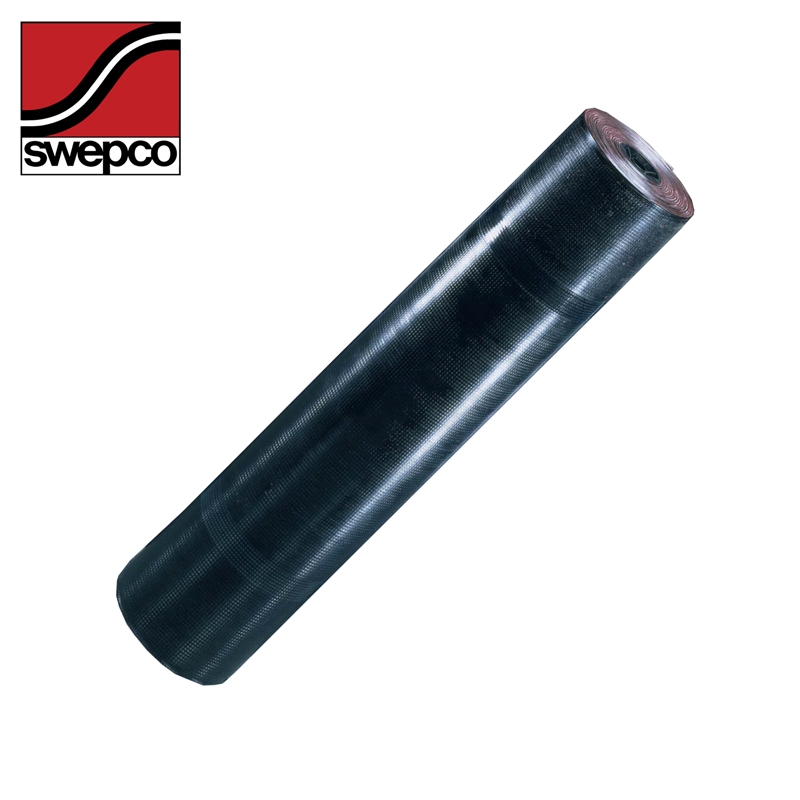 SWEPCO Uni Shield Tri-Polymer 4mm Roof Membrane - 7.5m x 1m Roll
Additional Information
Product code:
SWEPCO/UNI1
Brand:

Swepco
Estimated delivery:
3-5 Days
£113.34 inc vat £94.45 ex vat
1+

£113.34
inc vat £94.45
ex vat
SWEPCO Uni + Shield, is a 4mm thick Single Ply Torch on system ideal for new and existing roof applications.
There is no need for an under layer!
Tri-polymer modified membrane once laid, finish with one of our Solar reflective coatings or even better, Install Aluminium Roof Coating to add extra protection and receive 20 years of guaranteed waterproofing.
A 4mm thick, torch applied, polyester reinforced modified bitumen roof membrane which is quickly and easily installed to both old and new roof surfaces. It's thicker, tougher and stronger than most other single-ply materials. Requires no adhesives. Heat welding insures monolithic, water tight seams that don't come apart. Contains ZHD-7, SWEPCO's highly effective oxidation inhibitor which adds longer life by combating deterioration from ultraviolet radiation. One of SWEPCO's liquid coatings is used as a final protective coating over Uni+Shield.
Properties
Length: 7.5m.
Width: 1m.
Roll size: 7.5m2.
Roll coverage: approximately 6.75m2 per roll.
Finish: dependent upon final SWEPCO coating used.
Curing: dependent upon final coating used.
Installation: torch on.
Equipment
Gas burning equipment with regulated flat roofing torch, gloves, trowel, sharp felt cutting knife, and powder fire extinguisher.
You may also require a concrete primer and the aluminium roof shield or aluminium roof coating.
Product Enquiry Form
---
SWEPCO Uni Shield Tri-Polymer 4mm Roof Membrane - 7.5m x 1m Roll
Price Match Enquiry

---
SWEPCO Uni Shield Tri-Polymer 4mm Roof Membrane - 7.5m x 1m Roll
We will beat any current genuine advertised price on this product. Please fill in the form below with a link to the product on the site you have found it cheaper on, or provide photographic evidence and one of our sales team will contact you regarding your order.
Please Note:
Product must be identical
Price match must include delivery charges made by the competitor
A price match claim made after an order has been made for a product will not apply
Price match applies to UK deliveries only
Price match excludes items sold on auction sites or by private sellers