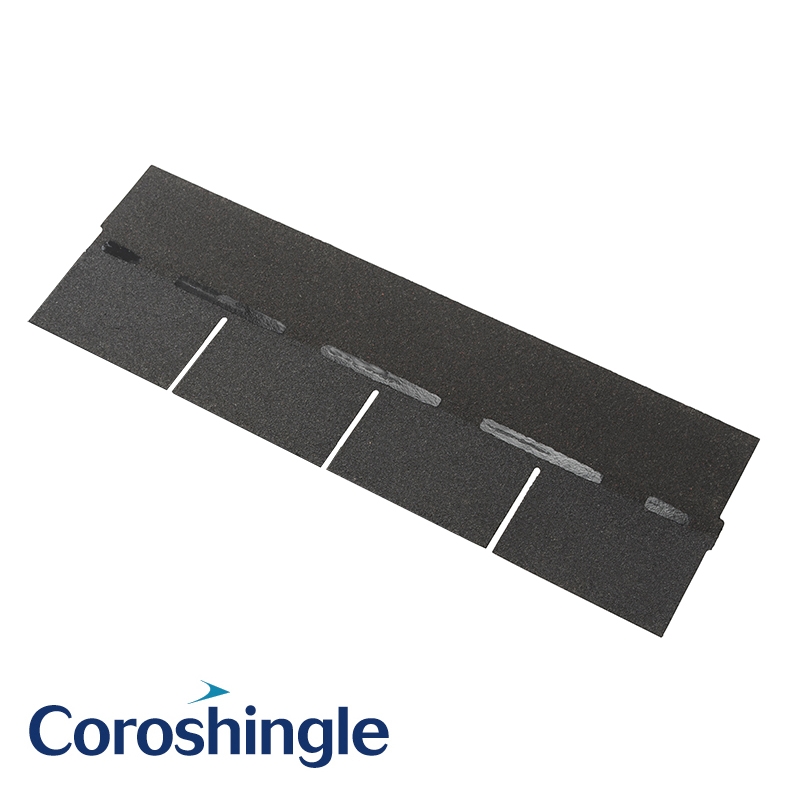 Coroshingle Square Butt Roof Shingles in Slate Grey - 2m2 Pack
Additional Information
Product code:
CSSH2
Brand:

Coroshingle
Estimated delivery:
5-7 Days
£18.97 inc vat £15.81 ex vat
1+

£18.97
inc vat £15.81
ex vat
Coroshingle Roofing Shingles are manufactured from high quality materials, using the latest production technology to produce an attractive, durable roof finish that delivers high performance weathering characteristics. Their light weight and outstanding versatility mean they can be used to create an attractive traditional tile finish on a wide range of roofing projects to enhance your buildings.
Coroshingle is a lightweight shingle tile strip suitable for use in timber frame roofing projects around the home and garden on sheds, play houses, home offices, summer houses and kennels. Featuring a simple interlocking system the tiles are quick and easy to lay providing a quality broken bond pattern. Coroshingle tiles are available in a choice of Slate, Red and Green.
Product guarantee
Coroshingle tile strips are guaranteed to remain weatherproof for ten years under normal usage and conditions, when fixed and maintained in strict
accordance with the fixing instructions. The guarantee is non-transferable and does not extend to labour, related construction or third party costs and does not cover the aesthetic quality of the material. The guarantee after three years' service is limited to the pro-rata replacement value of the shingles set against the service life measured in annual increments.
Handling
Coroshingles must be stored in a internal dry store and protected from direct sunlight until used on site. They should also be protected once laid from following trades footfall.
Maintenance
Coroshingles are extremely durable however, the following maintenance procedures should be undertaken to ensure a long service life. Leaf debris should be regularly cleaned from the gutters and roof surface to avoid leaf mould/moss lichen growth which can result in a reduction in the shingles effective life. Tree and shrub branches in contact with the shingles can, through wind generated movement, cause damage and should be trimmed accordingly.
Conditions of use
Although the colouring process used in the manufacture of the Coroshingle tile strips is resilient, as with similar natural roofing materials it is subject to the effects of weathering and ageing over its service life. The colours can also differ between production batches and it is recommended the strips are mixed between packs to avoid noticeable colour contrasts.
Product Enquiry Form
---
Coroshingle Square Butt Roof Shingles in Slate Grey - 2m2 Pack
Price Match Enquiry

---
Coroshingle Square Butt Roof Shingles in Slate Grey - 2m2 Pack
We will beat any current genuine advertised price on this product. Please fill in the form below with a link to the product on the site you have found it cheaper on, or provide photographic evidence and one of our sales team will contact you regarding your order.
Please Note:
Product must be identical
Price match must include delivery charges made by the competitor
A price match claim made after an order has been made for a product will not apply
Price match applies to UK deliveries only
Price match excludes items sold on auction sites or by private sellers